Generics in Chile: policy success but promotion required Posted 20/09/2019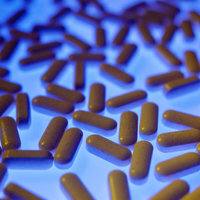 A first-time evaluation [1] of Chile's generics substitution policy has shown that there has been a decrease in sales of branded originator medicines since policy implementation in 2014. However, this was not mirrored by an increase in sales of the corresponding generic drug products. The BMJ Global Health [1] article authors note that, to improve access to medicines in Chile, more work needs to be done to promote the uptake of generics.
To increase access to medicines and, in the footsteps of many other nations across the globe, Chile implemented a generics substitution policy in 2014. This aims to increase market competition by regulating the substitution of generic drug products for originator medicines. Consequently, medicines should become more affordable and accessible to more patients.

The current Chilean policy is in place to regulate the substitution of generic medicines (branded and unbranded). It states that an originator reference product can be substituted with a generic drug product if it contains the same active pharmaceutical ingredient (API), in the same dose and dosage form as the reference product, and is certified as being bioequivalent to the reference product. Through a series of decrees and resolutions, regulation of bioequivalence has been introduced in Chile since 1997. The 2014 policy now allows consumers to substitute originator products with biosimilar medicines at the point of sale.

There has been uncertainty over the effectiveness of the 2014 policy. As such, researchers from Chile, France and the US carried out the first quasi-experimental assessment of the effect of the substitution policy on the volume and price of medicines. The study focussed on the out-of-pocket sales in the private retail market. The authors considered the volume and total private sales of medicines sold at private sector retail outlets between November 2011 and October 2016. Details of this are summarized in [1].

The evaluation revealed that there has been a reduced uptake of originators but this is not accompanied by the same increase in uptake of generics. This is in spite of the fact that, as was revealed by the study, bioequivalent, generic drug products are always more affordable than their reference originator products in Chile. As such, they should be more economically attractive to patients.

In their discussion, the authors explain that generics substitution is not mandatory in Chile and must be requested by patients. In addition, physicians can but are not required to prescribe generics. As the 2014 substitution policy was not implemented alongside a communication strategy to educate and inform about the benefits of generics substitution, the uptake of bioequivalent products has been slow. The authors recommend that a communication strategy be adopted in Chile, to educate and inform both practitioners and patients of the benefits of generic drug products and dispel any misinformation about their safety and efficacy. This is required to increase the uptake of generics and improve access to medicines across the country.

Reference
1. Mansilla C, Cárdenas J, Warren I. Evaluation of the effects of a generic substitution policy implemented in Chile. BMJ Glob Health 2019;2:e000922.

Permission granted to reproduce for personal and non-commercial use only. All other reproduction, copy or reprinting of all or part of any 'Content' found on this website is strictly prohibited without the prior consent of the publisher. Contact the publisher to obtain permission before redistributing.

Copyright – Unless otherwise stated all contents of this website are © 2019 Pro Pharma Communications International. All Rights Reserved.