Generic antibiotics could be contributing to bacterial resistance Posted 07/10/2016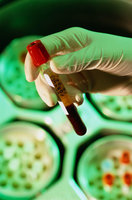 Therapeutic non-equivalence of generic antibiotics could be contributing to the global problem of bacterial resistance, according to researchers from the Universidad de Antioquia in Colombia.
The rise of antimicrobial resistance is a public health emergency threatening modern medicine. Factors contributing to the spread of bacterial resistance include prescription without indication, unjustified prolonged therapies, inappropriate dosing, disregard of the pharmacodynamics (PDs), poor adherence, and abuse of antibiotics by the agriculture and animal industry. However, one additional cause could also be the use of generic drug products that fail therapeutic equivalence.

In previous studies the authors have demonstrated that the pharmaceutical equivalence of generics of oxacillin, vancomycin, gentamicin and meropenem, among other antibiotics, does not assure their therapeutic equivalence. Although the authors agree that pharmacokinetic (PK) equivalence of generic antibiotics is necessary, they argue that it is not sufficient to guarantee therapeutic equivalence (better called PD equivalence). In addition, there is scientific evidence suggesting a direct link between the PD non-equivalence of generic vancomycin and promotion of resistance in Staphylococcus aureus.

To find out if even subtle deviations from the expected PD behaviour with respect to the originator could favour resistance, Carlos Rodriguez and colleagues studied a generic of piperacillin-tazobactam characterized by pharmaceutical and PK equivalence but having a faulty fit of Hill's Emax sigmoid model that could be interpreted as PD non-equivalence. They determined the impact in vivo of this generic product on the resistance of a mixed Escherichia coli population composed of ~99% susceptible cells (ATCC 35218 strain) and a ~1% isogenic resistant subpopulation that overproduces TEM-1 β-lactamase.

The results showed that after only 24 hours of treatment in the neutropenic murine thigh infection model, the generic drug amplified the resistant subpopulation up to 20-times compared with the originator, following an inverted-U dose-response relationship.

The authors also warned that 'the difference between the originator and generic drug product could only be seen in the animal model, suggesting that the in vitro tests are not sensitive to detect subtle but pharmacodynamically significant differences between products'.

These findings, according to the authors, 'highlight the critical role of therapeutic non-equivalence of generic antibiotics as a key factor contributing to the global problem of bacterial resistance'. They conclude that the results emphasize 'the need for generics with demonstrated instead of assumed in vivo equivalence as a key factor to control the problem of resistance worldwide'.

The study highlights the problem making generics, biosimilars or follow-on products of complex products. Similar findings have been reported previously, when researchers found biosimilar vancomycin exhibited inferior antimicrobial activity compared with the brand-name product. This was also the case, despite the fact that the biosimilar demonstrated pharmacological equivalence [1].

Conflict of interest
Several of the authors of the research paper [1] reported conflicts of interest, including having received honoraria from pharmaceutical companies, including Allergan, Amgen, Lilly, Mundipharma, Novo Nordisk, Pfizer, Roche and Sanofi. For full details of the authors conflicts of interest see the research paper [1].

Editor's comment
Readers interested to learn more about complex generics are invited to visit www.gabi-journal.net to view the following manuscript published in GaBI Journal:

Complexity in the making: non-biological complex drugs (NBCDs) and the pharmacopoeias

GaBI Journal is indexed in Embase, Scopus, Thomson Reuters' ESCI, and more.

If you are interested in contributing a research article in a similar area to the GaBI Journal, please send us your submission here.

Related article
FDA approves generic vancomycin capsules

References
1. Rodriguez CA, Agudelo M, Aguilar YA, Zuluaga AF, Vesga O. Impact on Bacterial Resistance of Therapeutically Nonequivalent Generics: The Case of Piperacillin-Tazobactam. PLoS One. 2016;11(5):e0155806. doi: 10.1371/journal.pone.0155806. eCollection 2016.
2. GaBI Online - Generics and Biosimilars Initiative. Comparison of biosimilar and branded vancomycin [www.gabionline.net]. Mol, Belgium: Pro Pharma Communications International; [cited 2016 Sept 29]. Available from: www.gabionline.net/Generics/Research/Comparison-of-biosimilar-and-branded-vancomycin

Permission granted to reproduce for personal and non-commercial use only. All other reproduction, copy or reprinting of all or part of any 'Content' found on this website is strictly prohibited without the prior consent of the publisher. Contact the publisher to obtain permission before redistributing.

Copyright – Unless otherwise stated all contents of this website are © 2016 Pro Pharma Communications International. All Rights Reserved.