Generic Drug User Fee Act is a benefit to the Indian pharmaceutical industry, study finds Posted 26/07/2019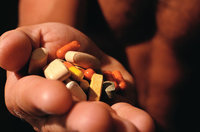 The Generic Drug User Fee Act (GDUFA) has had positive effects on generics manufacturers in India, providing increased return on investment and encouraging compliance with US regulation, recent analysis suggests [1].
GDUFA is a law enacted by the US Food and Drug Administration (FDA), intended to accelerate access to safe and effective generic drugs. Fees required under GDUFA are used to help FDA perform its regulatory functions and enhance the timeliness of generic drug application reviews. Congress first enacted GDUFA in 2012, in 2017 it was reauthorized up until September 2022.

Importantly, GDUFA applies to all firms that manufacture generic drugs distributed in the US, even if the manufacturer is not itself located in the US.

A study recently published in the Journal of Applied Pharmaceutical Science assessed the influence of GDUFA on generics manufacturers in India, the world's third largest pharmaceutical industry (in terms of volume) and one of the top five drug suppliers to the US.

The paper suggests GDUFA has had a critical influence on the structure and growth of the Indian pharmaceutical industry. Indian drug manufacturers have had significant numbers of abbreviated new drug applications (ANDAs) approved, making India the major FDA-accepted overseas generic drug producer.

To investigate the influence of GDUFA in greater depth, questionnaires were given to 250 randomly selected employees of generics manufacturers in India. The questionnaire focused on the benefits of GDUFA, challenges of implementation, and its overall impact on return on investment (ROI).

The article discusses various beneficial impacts of GDUFA in India, including increasing ANDA filings; ensuring high quality standards; increasing the number of facility inspections and increasing the credibility of Indian pharmaceutical firms.

The paper concludes that the benefits of GDUFA for Indian generics manufacturers are greater than the challenges. It suggests that GDUFA has helped to increase generic drug manufacturing and export, and consequently provided a financial boost to the Indian pharmaceutical industry. The article also suggests that GDUFA has helped to bring Indian pharmaceutical firms in line with US regulation on drug manufacturing, which has improved their performance.

The author of the study closes with a number of recommendations for the Indian pharmaceutical industry, including to continue increasing the rate of generic drug export, maintain compliance with FDA regulations and to raise awareness of the importance of GDUFA and its strategic objectives.

Conflict of interest
The author of the research paper [1] declares no competing interests.

Related articles
India tightens regulation on generics manufacturers

FDA significantly increases generic user fees in 2019

FDA to speed up review of priority generics

Reference
1. Pardhe S. A descriptive cross-sectional study to evaluate the Generic Drug User Fee Act: a boon or loss to the Indian generic pharmaceutical industry. J Appl Pharm Sci. 2019;9(2):44-51.

Permission granted to reproduce for personal and non-commercial use only. All other reproduction, copy or reprinting of all or part of any 'Content' found on this website is strictly prohibited without the prior consent of the publisher. Contact the publisher to obtain permission before redistributing.

Copyright – Unless otherwise stated all contents of this website are © 2019 Pro Pharma Communications International. All Rights Reserved.