Canada's generics are too expensive Posted 12/12/2014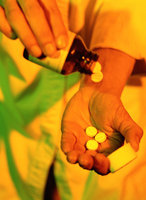 The same generics cost more in Canada than they do in similarly developed countries. In response to this, the premiers of each Canadian province recently agreed to lower the price of six expensive generics (amlodipine, atorvastatin, omeprazole, rabeprazole, ramipril and venlafaxine), setting reimbursement prices at 18% of the originator's price. But this will still leave Canada out of line with other countries, including New Zealand, the UK and the US, say researchers at the University of Ottawa, Ontario, Canada.
In April 2013, the premiers of Canada's provincial and territorial governments set a price ceiling for these generics, predicting cost savings of up to CA$100 million. Reed Beall and co-authors at the University of Ottawa compared these reimbursement price ceilings with prices for the same drugs in similarly developed countries. With only a few exceptions, the researchers found that prices were still relatively high in Canada, despite the price ceilings. Five of the six medicines included in the study were cheaper in some or all of the foreign countries studied.

The decision to set the maximum price ceiling for these drugs at 18% of the equivalent originator's product and not some higher or lower percentage, 'reflects a one-size-fits-all approach to health policy that is unlikely to suit all medicines optimally', write Beall and co-authors [1].

Originally, there was a nationwide plan to set up a competitive bidding process, as seen in other developed countries [2] (and all the countries included in this study), but this failed to materialize when the 13 different Canadian provinces could not agree on an underlying alliance for bulk purchasing. In the absence of a drug tendering system, the premiers of Canada's provincial and territorial governments set the 18% ceiling with – according to Beall and co-authors – little or no rationale. It is not clear when, how or whether the percentage will be revised. It is a shame the country could not agree internally, following its recent agreement to join forces with the US Food and Drug Administration (FDA) to streamline drug submissions [3].

Costs will certainly be cut with the new price ceilings, but they would have been cut further if competition or negotiation had been used, as seen in the peer countries that Beall and co-authors studied (Germany, New Zealand, Sweden, the UK and the US). Setting the same price ceiling for all groups of medicines is bound to be suboptimal, warn the authors.

Beall and co-authors recommend that the provinces return to their original – but unsuccessful – plan of setting up a national competitive bidding process. In this way, the prices of generics could match those seen overseas, and avoid the 'politically difficult' fact that Canadian generics' companies currently do business at lower prices abroad than they do in Canada.

Editor's comment
Readers interested to learn more about how generics and biosimilars can help to reduce the healthcare budget are invited to visit www.gabi-journal.net to view the following manuscript published in GaBI Journal:

Reducing the European healthcare budget with generics and biosimilars

Readers interested in contributing a research or perspective paper to GaBI Journal – an independent, peer reviewed academic journal – please send us your submission here.

Related articles
Implications of Canadian-European Trade Agreement for generics

Canada bans imports from three API facilities in India

Court rules Canadian drug regulators cannot control generics' prices

References
1. Beall RF, Nickerson JW, Attaran A. Pan-Canadian overpricing of medicines: a 6-country study of cost control for generic medicines. Open Med. 2014;8(4)e130-5.
2. Vogler S, et al. Availability and procurement conditions of originator and generic medicines in hospitals – an exploratory study in five European countries. Generics and Biosimilars Initiative Journal (GaBI Journal). 2014;3(4): 168-79. doi:10.5639/gabij.2014.0304.040
3. GaBI Online - Generics and Biosimilars Initiative. FDA and Health Canada streamline drug submissions [www.gabionline.net]. Mol, Belgium: Pro Pharma Communications International; [cited 2014 Dec 12]. Available from: www.gabionline.net/Policies-Legislation/FDA-and-Health-Canada-streamline-drug-submissions

Permission granted to reproduce for personal and non-commercial use only. All other reproduction, copy or reprinting of all or part of any 'Content' found on this website is strictly prohibited without the prior consent of the publisher. Contact the publisher to obtain permission before redistributing.

Copyright – Unless otherwise stated all contents of this website are © 2014 Pro PharmaCommunications International. All Rights Reserved.