Brand loyalty, generic entry and price competition in the US Posted 03/12/2010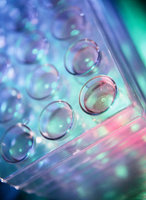 In a new working paper from the US National Bureau of Economic Research researchers investigated brand loyalty, generic entry and price competition in the 25 years since the 1984 Waxman-Hatch legislation came into force.
The landmark Waxman-Hatch Act of 1984 introduced a compromise legislation that sought to balance incentives for innovation by establishing finite periods of market exclusivity yet simultaneously providing access to lower cost generics as soon as possible following patent expiry.

The research showed that the generic share of the US market (by prescriptions) has grown from 18.6% in 1984 to 74.5% in 2009, accelerating in more recent years.

The price index for generics has also shown a significant downward trend in recent years. Whereas in 1994, the generic price index fell from 100 to 80 in the first 12 months following generic entry and to 65 after 24 months, in 2009 the generic price indices at 12 and 24 months were 68 and 27, respectively.

For the prescription drugs most commonly used by Medicare Part D* patients, the average price per prescription was reduced by 21.3% between 2006 and 2009.

Across nine therapeutic areas, at 24 months post-generic entry, the reduction in drug treatment costs per patient was found to be 35.1%.

This paper reinforces the value of generics to the government, payers and patients in bringing affordable health care to all.

* Medicare Part D is a federal program to subsidise the costs of prescription drugs for Medicare (health insurance) beneficiaries in the US. It was enacted as part of the Medicare Prescription Drug, Improvement, and Modernization Act of 2003 and came into effect on 1 January 2006.

Related article
Source: Berndt ER, Aitken ML. Brand Loyalty, Generic Entry and Price Competition in Pharmaceuticals in the Quarter Century After the 1984 Waxman-Hatch Legislation. NBER Working Paper No. 16431. October 2010.