American College of Physicians makes new recommendations to cut drug spending Posted 10/01/2020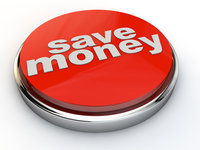 A paper from the American College of Physicians (ACP) makes a number of policy recommendations to reduce costs of prescription drugs in the US, including annual caps for out-of-pocket spending and negotiating with manufacturers [1].
The paper [1], which follows on recommendations made by the ACP in 2016, addresses high spending on prescription drugs in the US. The US spends on average US$1,443 per capita on pharmaceutical drugs and US$1,026 per capita on retail pharmaceuticals, which is more than other high-income countries.

The article asserts this is not only due to the price of drugs but also a lack of direct price controls and negotiating power from the government. It gives the example of hepatitis C treatments, which accounted for 40% of net growth in US prescription drug spending in 2014. Such high costs are often passed on to patients who may as a result delay or even decline treatment.

The paper focuses on Medicare Part D, the part of Medicare that deals with prescription drugs. More than 43 million Medicare beneficiaries were enrolled on a Part D plan as of 2018 (over 70% of all beneficiaries).

Spending is similarly high. In 2015, Medicare Part D spent over US$137 billion on prescription drugs. Some of the most expensive include the hepatitis C treatment Harvoni (ledipasvir-sofosbuvir), Lantus (insulin glargine) and the anti-cholesterol Crestor (rosuvastatin calcium).

Spending is also increasing over time; Medicaid spending on outpatient drugs increased by 25% between 2013 and 2014. This was partly due to the introduction of highly priced anti-virals (such as Harvoni), but also high-priced speciality drugs.

The paper, put together by the ACP's Health and Public Policy Committee, makes five recommendations to cut Medicare Part D spending:
1. Changes to the low-income subsidy (LIS) programme cost-sharing and co-payment structures to encourage use of generics and biosimilars.
2. Annual spending caps for out-of-pocket spending for beneficiaries who reach the catastrophic phase of coverage (which in 2019 is after patients have paid US$5,100 for drugs. During this phase, patients pay lower co-pays or coinsurance for their drugs for the remainder of the year).
3. Adopting negotiation models to drive down the price of prescription drugs (such as allowing the Secretary of the Department for Health and Human Services (HHS) to negotiate for a limited set of high-cost drugs).
4. Minimizing the financial impact of prescription drug misclassification on the government. Misclassifications of drugs by manufacturers occurring in the Medicaid Drug Rebate Program (MRDP), e.g. improperly classifying a drug as a generic, can increase the share of spending on prescription drugs. Misclassifications between 2012 and 2016 alone cost Medicaid over US$1.3 billion.
5. Exploring new payment models for physicians to reduce incentives to prescribe higher priced drugs when lower-cost generics are available.

The paper closes with a call to action, stating that as the number of people covered by Medicare increases 'action will be needed to ensure affordability for patients and government purchasers'.

The ACP encourages policymakers to 'act immediately' to address issues in the Medicare and Medicaid programmes which are adding costs to the healthcare systems, incentivising higher prices for prescription drugs and increasing costs for patients.

Conflict of interest
The authors of the research paper [1] declared that financial support for the development of the position paper came exclusively from the ACP operating budget.

Full disclosures can be viewed at www.acponline.org/authors/icmje/ConflictOfInterestForms.do?msNum=M19-0013.

Editor's comment
Readers interested to learn more about the US prescription drug market are invited to visit www.gabi-journal.net to view the following manuscripts published in GaBI Journal:

Pharmacy chain drives choice among manufacturers of generic drugs in the US Medicare population

US generic prescription drug markets 2004‒2016

Barriers to generics policy reform: a US case study

Readers interested in contributing a research or perspective paper to GaBI Journal – an independent, peer reviewed academic journal – please send us your submission here.

Related articles
How to support a viable US biosimilars market

FDA generics approvals increasing but not for at-risk generics

The sluggish US biosimilars market

US Senators reveal plans to lower drug prices

Reference
1. Daniel H, Bornstein SS. Policy recommendations for public health plans to stem the escalating costs of prescription drugs: a position paper from the American College of Physicians. Ann Internal Med. 2019;171(11):825.

Permission granted to reproduce for personal and non-commercial use only. All other reproduction, copy or reprinting of all or part of any 'Content' found on this website is strictly prohibited without the prior consent of the publisher. Contact the publisher to obtain permission before redistributing.

Copyright – Unless otherwise stated all contents of this website are © 2020 Pro Pharma Communications International. All Rights Reserved.