Will Teva join Big Pharma by 2015? Posted 25/01/2010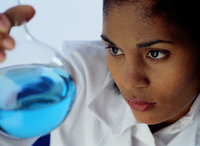 Teva Pharmaceutical Industries' annual revenue will probably more than double to US$31 billion by 2015, as rising healthcare costs push patients and policy makers toward (bio)generic drugs, Chief Executive Officer, Shlomo Yanai, told analysts on 7 January 2010 in an Internet presentation from New York. According to FiercePharma, that would make it big enough to become one of the Top 10 drugmakers worldwide on the 2008 revenue ranking at least.
Teva, based in Petah Tikva, Israel, may have US$6.8 billion in net income by 2015, while absorbing US$1 billion in lost revenue due to competition for its top-selling multiple sclerosis therapy Copaxone (glatiramer acetate), Mr Yanai said. Teva is seeking to reduce its dependence on Copaxone, a brand-name medicine that may compete by 2012 with new oral drugs and a lower-priced copy from Mylan now under review by US regulators.

"Teva in 2015 will be more diversified and less dependent on a single product or a single geography", Chief Financial Officer, Eyal Desheh, said in the presentation.

The US portion of the business will drop to about half of sales, while growth markets for the generic-drug industry will be central and eastern Europe, as well as France, Italy, Japan and Spain. Teva's branded sales will double to US$9.2 billion by 2015.

"We will maintain the high profitability by enhancing our branded business and keeping the ratio between the two parts of the business", Mr Yanai said.

Teva expects its market-leading share of the US generics market to rise to 35% by 2015, up from around 22%. Growth is also expected to come from those European and international markets "that are currently characterised by low generic penetration rates". The firm added that it is committed to becoming a leading player in the evolving biogenerics market "and has taken significant steps to build the necessary infrastructure to accomplish this goal".

Mr Yanai added that the company will continue to expand its branded business through internal R & D, licensing and other business development opportunities. That side of its operations is dominated at present by Copaxone and Mr Yanai said that it does not expect generic competition to the therapy any time soon. Teva executives said they believed a pure generic version of Copaxone was unlikely and that any company making a follow-up version of the drug would need to conduct significant clinical studies.

Growth is expected to be driven by Teva increasing its already-considerable share of the generics market, which the company projects will be worth US$135–$150 billion by 2015, from around US$80 billion today. Among factors driving the overall growth are more opportunities in countries where generics account for a small amount of drug sales, greater government reforms emphasising cost savings and the US$150 billion worth of brand-name drugs losing patent protection in the next five years.

One-third of Teva's sales growth by 2015 is expected to come from acquisitions by the company, which has a long history of making purchases to grow its business. Teva expects to use acquisitions to gain about US$5 billion of its projected revenue growth, Mr Yanai said, adding that "prices these days are better than they used to be a year or two ago".

About two-thirds of the revenue driven by acquisitions will come in generic drugs, mostly in Europe, company executives said, while about one-third will come from licensing and product deals. The breakdown follows a strategy Teva has laid out since June 2009 of seeking deals to augment its branded and generics business. Mr Yanai said in November 2009 the company is ready for more takeovers after integrating its US$7.4 billion purchase of Barr Pharmaceuticals in 2008 more quickly than it expected. Teva bought stakes in OncoGenex in December 2009, gaining rights to an experimental cancer therapy, and Taisho, increasing its access to the Japanese generic-drug market. Teva would also be among bidders for German generics maker Ratiopharm.

References:

Kevin Grogan. Teva says revenues will double by 2015. PharmaTimes. 2010 January 8.

Will Teva join Big Pharma by 2015? FiercePharma. 2010 January 8.

Naomi Kresge. Teva's Yanai Forecasts $31 Billion in Revenue by 2015 (Update2). Bloomberg. 2010 January 7.

Lewis Krauskopf. Teva sees revenue more than doubling by 2015. Reuters. 2010 January 7.
Source: PharmaTimes; FiercePharma; Bloomberg; Reuters