Steady gains in perceptions of generics in Japan Posted 25/01/2010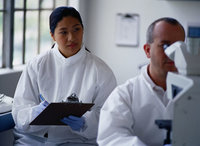 As reported by Scrip News on 17 December 2009, the latest survey of patient and pharmacist perceptions of generic drugs in Japan shows a high percentage of patients would be willing to receive such products, while pharmacists view them as important in keeping down healthcare costs.
The most recent in a series of questionnaires by the local generics firm Sawai reveals that, out of 400 patients responding to the question in October 2009, 91% said they were willing to receive generics in their prescriptions. Although this varied little from a year ago (2008), the figure suggests high general acceptance of such products, actual use of which is still relatively low in Japan.

Other findings showed that there was indeed some way to go in practice, with only 21% of patients saying they had had the use of generics suggested to them by a doctor or pharmacist. Nevertheless, this was higher than the 17% in the previous survey.

Newspaper and television campaigns also appeared to be paying dividends, with 98% of patient respondents saying they were aware of the term 'generic', although a smaller 72% knew in detail what the term meant.

In the parallel survey of 300 pharmacists, Sawai found that 45% of respondents had been proactively asked by patients about generics. Furthermore, 28% of the polled pharmacists said they had suggested to patients that they consider generics if there was a big difference in patients' co-payments. This compared with 22% a year ago (2008).

Moreover, 58% of pharmacists were of the view that increased generic use would have benefits, with the main gains seen accruing to national medical costs and patients' out-of-pocket payments.

Generics are currently estimated to account for just 8% or so by value, and around 18% by volume, of Japan's total prescription drug market, which are figures still well below those in major western markets.

But a series of changes to fees and prescription forms, and other official measures to encourage use, are steadily increasing uptake and attracting major new entrants such as Mylan and Teva Pharmaceutical Industries. Pfizer also revealed recently that it was planning to enter Japan's generics market over the next few years.

Reference:

Ian Haydock. Steady gains in perceptions of generics in Japan. Scrip News. 2009 December 17.