Growing generic injectables market: a cousin to biosimilars Posted 02/12/2009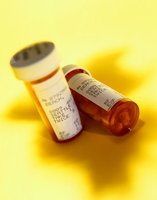 Drugmakers are waking up to the opportunities in the generic injectables market for several reasons, not least of which are the high-profit margins the products can deliver. The segment also involves fast-growing therapeutic areas like oncology, anti-infectives and central nervous system (CNS) disorders. And for companies with an eye on the long-term prize, commercial and manufacturing experience in specialty generics could pave the way for a smoother entry into the biosimilars market when a regulatory pathway for low-cost biologics is created in the US.
Despite being a high-growth area, though, the market for specialty generic injectables is significantly smaller than traditional oral generics. That is because of the specialty nature of the products, which generally target niche markets and are also harder to make and sell.

Within the US$26.5 billion (Euros 17.84 billion) US generic drug market, injectables account for about one-fifth of sales, or about US$5.47 billion (Euros 3.68 billion), for the year that ended 30 June 2009, according to IMS Health.

Nonetheless, the market is growing by double digits. In the US, generic injectables grew 11% during the same period, IMS data show. And the growth trajectory is expected to continue, particularly in areas like oncology, where key drugs are set to lose patent protection in the coming years and treatment trends in general are on the rise.

More complexity, higher prices
Generic injectables are attractive, in particular, because they can command higher prices compared to solid generics. Why? There may be aggressive price erosion in this market, but it is also true that there are generally fewer competitors.

That is because higher barriers to entry have kept some generic drug makers at bay. Complex sterilised manufacturing is one issue, as is the more sophisticated packaging for the products (for example, pre-filled syringes). In addition, the products are generally sold to hospitals and clinics, often under contracts negotiated by group purchasing organisations, rather than to drug retailers. That means a hospital-focused commercial organisation is required.

Compared to the solid generic market, which can see as many as 10 or more versions of a product on the market after a 90-day exclusivity window, just one or two manufacturers received Abbreviated New Drug Application (ANDA) approvals for more than half of the injectable generics approved from 2003 until 2008, according to data from Espicom Business Intelligence. Over 85% of the injectable molecules had less than five generic competitors.

Price erosion varies dramatically, but experts say some injectable drug prices might erode as much as 90% with the launch of a generic, a level on par with solid generics.

"We do see a wide range of price erosion," said Tom Moore, Hospira President, USA, in an interview, while noting that the lower level of price erosion results in higher profit margins. "Gross margins in generic injectables obviously vary, but they tend to be in aggregate around 50%, maybe 40%."

Players are hospital, generics firms...and Pfizer
Hospira, spun out from Abbott Laboratories in 2004 as a hospital-based business, is one of the leaders in generic injectables. The company expanded with the acquisitions of the Australian generics maker Mayne Pharmaceuticals in 2007 for US$2.1 billion (Euros 1.4 billion).

Other players include Baxter; Bedford Laboratories, a subsidiary of Boehringer Ingelheim that markets generic and branded injectables to hospitals, and Fresenius Kabi, the German medical supplies and dialysis company that acquired APP Pharmaceuticals in July 2008. Generic drugmakers, including Novartis' generic unit, Sandoz and Teva, are also involved.

The companies that garnered the largest number of ANDA injectable approvals between January 2003 and the end of June 2008 were Bedford, APP, Hospira, Sandoz and Teva, according to Espicom. Those five companies account for 49.1% of the total ANDA approvals from FDA.

Given the opportunities, companies that have not traditionally traded in this market are now looking to get involved, especially those with specialty manufacturing capability and the resources to build a hospital-based commercial infrastructure.

News that Pfizer is building a generic injectables business recently caught the industry's attention. The drug giant unveiled an initiative to tap into the market with a dedicated business unit, Pfizer Injectables. It is part of Pfizer's broader strategy to diversify its business and squeeze revenues out of the mature brands in its Established Products Business Unit.

"We thought the market was not served well from both a quality and supply standpoint, and we had strengths we could leverage," Pfizer Established Products Business Unit President David Simmons said in an interview. Pfizer is ramping up with 25 products and plans to launch five more by year end (2009). It plans to add another 13 products in 2010, eventually growing the portfolio to more than 100 products.

In oncology, big patent expirations ahead
Within generic injectables, oncology is red hot. That is partly because key injectable cancer treatments have been going off patent, and more are expected to do so. Almost 35% of the injectable generics approved in the US from 2003 to 2008 are used in cancer therapy, according to Espicom. The other big areas were anti-infectives (23%) and CNS (16%).

Several chemotherapy blockbusters are expected to lose patent protection in the coming years, among them Eli Lilly's Gemzar (gemcitabine) and sanofi-aventis' Taxotere (docetaxel), both in 2010. Together, the two drugs have almost US$5 billion (Euros 3.4 billion) in 2008 brand sales.

Within the specialty market, chemotherapies are a significant opportunity. "For an injectable, over US$1 billion (Euros 672.81 million), that's a big market", said Hospira's Mr Moore. In August 2009, Hospira was first to market with a generic version of sanofi's Eloxatin (oxaliplatin), a drug that generated US sales of US$1.4 billion (Euros 942.02 million) in 2008. "The thing that is probably driving [generic injectables] more right now just happens to be the oncology market," he said, pointing to the patent expirations.

The therapeutic area is one of three priority areas for Sandoz' injectables business, Chief Executive Jeff George said. The other two are anti-infectives and biopharmaceuticals, essentially biosimilars.

Sandoz made a strategic push into oncology this year with the acquisition of the privately-owned Austrian generic injectables company Ebewe Pharma for Euros 925 million. Sandoz later announced that Ebewe's Austrian headquarters will be the home of the firm's new business unit for oncology injectable products, a centre of excellence for cytotoxic production, as well as for portfolio development and regulatory work in oncology. The unit oversees 15 marketed products.

"From a global perspective, we weren't one of the big players [in oncology], and we wanted to be, "Mr George said, explaining Sandoz' decision to buy Ebewe. "We also looked at a global oncology market that is set to double to US$60 billion (Euros 40.37 billion) by 2017, and just between now and 2015, close to US$10 billion (Euros 6.73 billion) in annual originator sales of oncology injectable medicines are expected to lose patent protection, so there is a significant near-term patent expiry opportunity for players that are leaders in the space," he added.

Generic injectables: a cousin to biosimilars
The current momentum in Congress behind establishing a regulatory pathway for biosimilars is also driving the interest in injectables. A regulatory pathway for biosimilars already exists in Europe and, in the US, provisions for biosimilars are included in healthcare reform legislation under debate by the US Congress. If biosimilar legislation is approved in the US, it would open the door to low-cost versions of drugs like Aranesp, Avastin and Rituxan.

Although generic specialty injectables and biosimilars are very different businesses, there is obvious overlap, starting with the complexity of the manufacturing and ending with the distribution channels, largely hospitals and clinics. Given the similarities, having experience in generic injectables would be a plus in the race to reach the market with biosimilars.

Not surprisingly, most of the players in generic injectables are also developing biosimilar strategies, including Hospira, Pfizer and Sandoz.

"They are two separate segments of the market, but they are related", Sandoz's Mr George said. "The people who are buying the injectable products in oncology wards in hospitals may not be the specialist oncologists that are prescribing a lot of these biologic drugs, but there is overlap clearly."

The market opportunity is hard to ignore. As he noted, between 2010 and 2015 about US$47 billion (Euros 31.63 billion) in proprietary biologic drugs are estimated to lose patent protection.

Reference:
Jessica Merrill. Generic injectables: Pharma takes a shot at a growing market. BioPharma Today/The Pink Sheet. 2009 Nov 10.
Source: BioPharma Today/The Pink Sheet