Generics drive Dr Reddy's Q2 revenues up 14% Posted 23/11/2009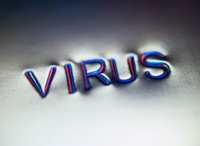 On 23 October 2009, Dr Reddy's Laboratories in India reported a 14% increase in consolidated revenues to Rs18.4 billion (Euros 263.94 million) for the second quarter that ended on 30 September 2009, driven by growth in the generics business.
Net profits increased by 106% to Rs2.2 billion (Euros 31.58 million). Adjusted for exceptions in the previous year, net profits grew by 79%. Gross profit margin declined to 47% as against 49% in the second quarter of 2008-2009, affected by one-time inventory provisions of Euros 6 million in the company's German subsidiary, Betapharm, on account of non-moving stocks, and US$4 million (Euros 2.68 million) in the US for stock valuation adjustments of sumatriptan stocks lying with the company.

Dr Reddy's launched the authorised generic version of GlaxoSmithKline's Imitrex (sumatriptan succinate) in the US in November 2008 and marketing exclusivity on the product ended in August 2009.

Revenues from the global generics business increased to Rs12.7 billion (Euros 182.18 million) (+14%) with North America, Russia and India being the key drivers. Revenues from North America increased by 36% to Rs4.3 billion (Euros 61.73 million), Dr Reddy's has 62 Abbreviated New Drug Applications pending US FDA approval, of which 27 are Paragraph IV filings (180-day marketing exclusivity) and 16 are First to Files.

Revenues from Europe, however, declined by 13% to Rs2.8 billion (Euros 40.20 million). Revenues from Germany fell by 21% to Rs2.2 billion (Euros 31.58 million) on account of lower sales due to the health insurer Allgemeine Ortskrankenkassen's tender and the pricing pressure in the market. Dr Reddy's said that the results of such tenders may impact the company's business there.

Revenues from the rest of Europe were up by 29% to Rs654 million (Euros 9.39 million), led by the UK with sales of Rs436 million (Euros 6.27 million) (+20%).

Revenues from Russia and the other CIS markets increased by 26% to Rs2.3 billion (Euros 33 million) while revenues in India rose to Rs2.5 billion (35.88 million) (+13%). Revenues from pharmaceutical services and active ingredients were up by 11% to Rs5.4 billion (Euros 77.49 million).

Future not so bright
The next two quarters, however, may not be as robust, and the company expects to launch new products such as omeprazole in the US and a biosimilar in India to support financial growth. An analyst with Motilal Oswal Financial Services predicted lower sequential growth in the second half of 2009–2010 on account of factors such as imminent price declines in Germany with more tenders being floated and a moderation in growth in Russia and the CIS in view of the slower overall market growth there.

References:
Generics drive Dr Reddy's Q2 revenues up 14%. Scrip News. 2009 Oct 26.
Press Release. Dr Reddy's. 2009 Oct 23.
Source: Scrip News; Dr Reddy's