FDA rejects Endo petition to stop Opana ER generics Posted 17/05/2013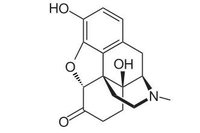 On 10 May 2013, FDA announced that it had rejected a petition by Endo Pharmaceuticals (Endo) to stop generics of its powerful painkiller, Opana ER (oxymorphone).
Oxymorphone is a potent opioid, which is prone to abuse. To try to combat this Endo created a crush-resistant formula, Opana ER CRF, which was approved by FDA on 9 December 2011. Endo subsequently stopped sale of the original formula Opana ER, for which patents start to expire in September 2013.

In an attempt to prevent competition from generics, Endo petitioned FDA to confirm that the original formula was withdrawn for safety reasons and therefore FDA should not approve any abbreviated new drug applications (ANDAs) based on the original Opana ER formula. Endo also requested FDA to 'suspend and withdraw' any ANDAs already approved citing the original Opana ER formula. Both Actavis (formerly Watson) and Impax Laboratories have had ANDAs for their generic versions of the drug approved by FDA and are already marketing their versions in the US.

In its petition to FDA Endo cited company data showing that the abuse rate of Opana ER CRF was 79% lower than the abuse rate of generic, non-tamper-resistant versions. However, FDA decided that the original formulation of Opana ER was not withdrawn from the market for reasons of safety or effectiveness, and that, as a result, generic versions of the original formulation can continue to be approved and marketed.

Opana ER generated US$384 million in sales during 2011. Endo estimates that the denial of the company's citizen's petition and the potential launch of multiple generic formulations of non-abuse deterrent oxymorphone could reduce 2013 total net sales of Opana ER by up to US$120 million.

Mr Rajiv De Silva, President and Chief Executive Officer of Endo Health Solutions expressed disappointment with FDA's decision, saying that 'we believe that the approval of non-abuse deterrent formulations of long acting opioids will contribute to a significant increase in prescription drug abuse'.

The decision is in contrast to FDA's decision on oxycodone, which has also been re-formulated to provide an abuse-resistant version. In this case the agency said that it would not approve any ANDAs that relied on the approval of the original OxyContin (oxycodone) [1].

Related article

Actavis makes agreement for generic abuse-deterrent oxycodone

Reference

1. GaBI Online - Generics and Biosimilars Initiative. FDA is dragging its feet over oxycodone generics [www.gabionline.net]. Mol, Belgium: Pro Pharma Communications International; [cited 2013 May 17]. Available from: www.gabionline.net/Generics/General/FDA-is-dragging-its-feet-over-oxycodone-generics

Permission granted to reproduce for personal and educational use only. All other reproduction, copy or reprinting of all or part of any 'Content' found on this website is strictly prohibited without the prior consent of the publisher. Contact the publisher to obtain permission before redistributing.