EU to seek details of drugmakers' patent deals Posted 08/12/2009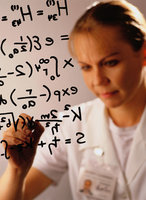 EU regulators will ask drug companies for details of deals with makers of generic medicines as part of a crackdown on firms suspected of blocking cheaper treatments, a European Commission (EC) official said on 19 November 2009.
EU Competition Commissioner Neelie Kroes said in her July 2009 report, the sector that delays in bringing generic drugs to the market had cost consumers and healthcare providers billions of euros.

Last month, a US Senate panel voted to bar drugmakers from paying generic companies to delay bringing their cheaper medicines to market. A branded medicine can lose up to 80% of its revenues once generics go on sale.

"We will ask companies to give a copy of patent settlements between July 2008 to December 2009," Mr Dominik Schnichels, the Head of the Commission's Pharma Task Force, told an industry conference on 19 November 2009.

"We will not take the view per se that patent settlements are probably illegal, but we would look closely at the justification the company gives for the settlement. We will look at the merits of the case," he said.

The EC last month raided several drugmakers, including France's sanofi-aventis, on suspicion they had violated rules against restrictive business practices and abuse of a dominant position.

It is also investigating privately owned French drugmaker Servier and a number of firms that make generic drugs to see whether they have blocked medicines from entering the market.

Pharmaceutical companies argue the deals are an effective way to resolve costly litigation and often result in generics coming to market before patents expire.

Reference:
Foo Yun Chee. EU to seek details of drugmakers' patent deals. Reuters. 2009 November 19.