EU regulators request details of drug patent settlements Posted 02/02/2010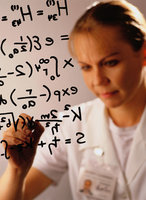 The European Commission reported on 12 January 2010 that it requested information from several drugmakers in relation to patent settlement agreements made between July 2008 and December 2009.
EU Competition Commissioner, Neelie Kroes, stated: "The Commission's pharmaceutical sector inquiry points to significant shortcomings in the pharmaceutical sector. Patent settlements are an area of concern, not least if there are situations where an originator company pays off a generic competitor in return for delayed market entry".

A selected number of originator and generic companies received an information request in which they are asked to submit to the Commission a copy of all patent settlement agreements relevant for the EU/EEA markets and concluded in the period from 1 July 2008 to 31 December 2009, as well as copies of all annexes, related agreements and amendments. The Commission is in particular looking at patent settlements where an originator company pays off a generic competitor in return for delayed market entry of a generic drug. In order to limit the administrative burden on companies, they were asked for copies of the agreements without additional background information.

Although the commission did not identify the drugmakers involved, sanofi-aventis, AstraZeneca, GlaxoSmithKline and Boehringer Ingelheim said that they received a request for information about drug patent settlements. All the companies commented that they were cooperating with the requests. Roche, Novartis, Merck KGaA and Stada Arzneimittel also confirmed having received the EU request.

In a statement, the regulator said the monitoring exercise has been launched following the findings of the competition inquiry into the pharmaceutical sector published in July 2009.

Ms Kroes noted that "we need to monitor this type of agreement in order to better understand why, by whom and under which conditions they are concluded", adding that the commission will "act should this be necessary".

The Commission said that it will analyse the agreements and publish a short report providing a statistical overview. In case a specific settlement raises additional questions, a more targeted request for information could follow. Depending on the outcome of the exercise, this round of information requests may be repeated annually for as long as the Commission considers that there is a potential problem.

Earlier in January 2010, the EU regulator started an investigation against Lundbeck to determine whether the company abused its dominant market position for antidepressant drugs.

Reference:

Matthew Dennis. EU regulators request details of drug patent settlements. FirstWord. 2010 January 12.

Antitrust: Commission launches monitoring of patent settlements concluded between pharmaceutical companies. EU Press Release IP/10/12. 2010 January 12. Europa Press Relases RAPID.
Source: FirstWord; EU Press Release