Court upholds decision against AstraZeneca's omeprazole Posted 10/08/2010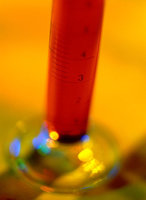 On 1 July 2010, the General Court of the European Union (GCEU) upheld the decision of the European Commission (EC), which found that AstraZeneca had abused its dominant position by preventing the marketing of generic versions of Losec (omeprazole).
The GCEU confirmed that there was clear evidence of anti-competitive activity, through misuse of the patent and regulatory systems, in order to delay the entry of generic omeprazole, the active ingredient in the company's blockbuster anti-ulcer/reflux drug, Losec.

However, the fine of Euros 60 million was reduced by the GCEU to Euros 52.5 million because the EC failed to prove that the deregistration of the marketing authorisations of Losec inDenmarkandNorwaywas capable of having an impact on parallel imports.

The EC decision of 15 June 2005 found that AstraZeneca made deliberately misleading representations to the patent offices in Belgium, Denmark, Germany, Norway, The Netherlands and the UK in order to extend patent protection.

Secondly, AstraZeneca was sanctioned for having deregistered the Losec marketing authorisations in Denmark, Norway and Sweden in order to delay and prevent parallel imports of omeprazole.

The European Generic medicines Association welcomed the decision, stating that "the entry of the generic versions of the medicine has served to significantly lower prices for the molecule by providing robust competition", adding that "by preventing and delaying generic competition, market monopoly was unjustifiably extended. The GCEU decision may now allow public health insurers and generic drug manufacturers who were affected by the company's behaviour to claim damages".

The GCEU decision comes almost a year after the EC adopted the Final Report on its competition inquiry into the pharmaceutical sector. The inquiry concluded that originator companies use a variety of instruments to extend the commercial life of their products thereby preventing generic entry for as long as possible.

This is good news for generics manufacturers who, due to this decision and the clear aim of the EC to pursue anti-competitive practices, should face fewer problems of this kind in the future. This should enable generics to enter the market sooner, which is good news for governments, healthcare insurers and patients alike.

References

General Court of the European Union. Press Release No 67/10. Judgment in Case T-321/05: AstraZeneca v Commission. 01 July 2010

Commission Decision C (2005) 1757 final of 15 June 2005 relating to a proceeding under Article 82 [EC] and Article 54 of the EEA Agreement (Case COMP/A.37.507/F3 – AstraZeneca)

European Generic medicines Association. Press Release. ECJ decision helps to ensure patient access to generic medicines. 01 July 2010

Permission granted to reproduce for personal and educational use only. All other reproduction, copy, retransmission or reprinting of all or part of any 'Content' found on this website is strictly prohibited without the prior consent of the publisher. Contact the publisher to obtain permission before redistributing.