Certara technology achieves first FDA virtual bioequivalence approval for a complex generic drug Posted 09/08/2019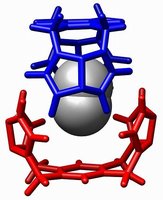 On 12 June 2019, Certara announced that its Simcyp physiologically-based pharmacokinetic (PBPK) modelling and simulation technology successfully demonstrated the bioequivalence of a complex generic drug. This has led to US Food and Drug Administration (FDA) approval of the drug on the agency's abbreviated new drug application (ANDA) pathway.
In drug development and approval processes, bioequivalence studies are carried out to ensure that the rate and extent of absorption of test drug products are not significantly different from that of the comparable reference drug products. Certara's virtual in silico bioequivalence studies are achieved with the help of advanced modelling and simulation techniques. They are safer, faster and less expensive to conduct than clinical bioequivalence studies and represent an important advance for both generic and innovator drug companies. In addition, they provide additional insight into drug performance.

This industry breakthrough follows many years of innovative research into in silico evaluation of bioequivalence and bioavailability carried out by Certara. Much of this has been encouraged by FDA who, in 2014, awarded the company's Simcyp division a grant to further develop and verify the Simcyp Simulator's Multi-Phase Multi-Layer Mechanistic Dermal Absorption model, MPML MechDermA, to assess the bioequivalence of drugs absorbed through the skin, taking into account the variability of different populations. Following this, Certara was awarded a further three FDA grants, one to develop a PBPK modelling and simulation framework to predict the behaviour of complex, supersaturating drug products; and two additional virtual bioequivalence grants.

In its announcement, Certara also noted that its Simcyp Simulator is the most sophisticated platform for: determining first-in-human dose selection, designing more efficient and effective clinical studies, evaluating and advancing new drug formulations, and predicting drug–drug interactions and PK outcomes in numerous virtual clinical populations. The simulator has removed the need for specific clinical investigation and has now been used to inform drug label claims, for more than 50 new drugs approved by not only FDA, but also the European Medicines Authority, and Japan's Pharmaceuticals and Medical Devices Agency. Certara also note that virtual bioequivalence is an ideal application for Simcyp's PBPK modelling and simulation capabilities. It adds to the many scientific and regulatory accomplishments that the Simcyp team has achieved in the last 20 years.

Certara notes that this recent drug approval using Simcyp technology will play a role helping ensure that complex generic drugs and treatments with alternative delivery methods and formulations, can be brought to patients more quickly, without compromising on safety. It shows that there are many opportunities for using PBPK to develop new, alternative and reformulated drugs. Their approach also benefits patients as it supports FDA's mission to provide affordable quality products through increasing competition.

Related articles
FDA issues guidance for developers of complex generics

Individual pathways for development of complex generics

Mylan launches first follow-on glatiramer acetate in the UK

Permission granted to reproduce for personal and non-commercial use only. All other reproduction, copy or reprinting of all or part of any 'Content' found on this website is strictly prohibited without the prior consent of the publisher. Contact the publisher to obtain permission before redistributing.

Copyright – Unless otherwise stated all contents of this website are © 2019 Pro Pharma Communications International. All Rights Reserved.