AstraZeneca, Teva settle Nexium, Prilosec patent disputes Posted 05/02/2010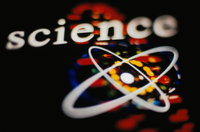 AstraZeneca has deferred the threat to its blockbuster drug Nexium (esomeprazole magnesium) in a settlement with Israel's Teva that is likely to delay generic competition for a further four years.
Under the terms of the deal for Nexium, AstraZeneca granted Teva a licence to enter the US market with a generic version of the drug in May 2014, pending FDA approval, or earlier under certain circumstances. As part of the settlement, Teva conceded that all of AstraZeneca's patents under the litigation are 'valid and enforceable', while six Nexium patents would be infringed by the launch of a generic version. No financial terms of the agreement were disclosed.

The settlement will end the long-running litigation between the Anglo-Swedish pharmaceuticals group and the Israeli generics maker. It brings to a close two separate lawsuits relating to Nexium and Prilosec (omeprazole), a similar drug, and allows Teva to sell a generic version of Nexium starting in 2014.

This marks the second settlement that AstraZeneca has reached with generics companies seeking to produce a version of Nexium, which treats heartburn, acid reflux disease and stomach ulcers and had sales of US$5.2bn in 2009.

In April 2008, AstraZeneca reached an agreement with Ranbaxy, the Indian generics group, allowing it also to produce generic Nexium starting in May 2014.

However, under current US regulatory procedures, Ranbaxy is expected to receive 'first to file' status, which will allow it to sell its generic Nexium for a six-month exclusivity period from May to October of 2014, after which time all other generic producers may enter the market. This nuance means Teva's entry into the US market with Nexium is likely to face similar delays.

AstraZeneca's dispute with Teva over Nexium started in March 2006. Under the terms of the settlement announced on 7 January 2010, Teva conceded that all the AstraZeneca patents under dispute in the litigation were valid.

"This settlement strikes an appropriate balance between protecting the value of our shareholders' investment in Nexium, mitigating uncertainties and addressing the many other costs associated with patent litigation", AstraZeneca said.

Commenting on the news, Savvas Neophytou and Damian McNeela of Panmure Gordon noted that this "is welcome and reduces risk to earnings in 2011 because Teva could have been prepared to launch generic Nexium at risk after a lower court case, which was scheduled to start in January 2010".

Separately, AstraZeneca halted litigation it had been pursuing against Teva since 2000 for infringement of its patent on Prilosec, which was prescribed for similar sorts of intestinal conditions as Nexium.

Teva currently markets a generic version of Prilosec and under the terms of the latest settlement Teva will make a one-off, undisclosed payment to AstraZeneca to compensate for past sales of the generic Prilosec.

References:

Matthew Dennis. AstraZeneca, Teva settle Nexium, Prilosec patent disputes. FirstWord. 7 January 2010.

John O'Doherty. AstraZeneca settles with Teva. Financial Times. 8 January 2010.

AstraZeneca Reaches Agreements With Teva Pharmaceuticals Regarding Nexium And Prilosec US Patent Litigations. AstraZeneca Press Release. 7 January 2010.
Source: FirstWord; Financial Times; AstraZeneca Press Release