Actavis launches generic challenge to Pfizer's Lipitor Posted 29/10/2009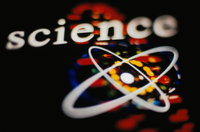 On 1 October 2009, Actavis, the Iceland-based generic company, launched the most high-profile commercial challenge in Western Europe to Pfizer's best-selling and patent-protected medicine.
The company said it had made a first shipment of 30 million tablets into Spain of a cheaper variant of Lipitor, known generically as atorvastatin, which is widely prescribed by doctors to lower cholesterol in the blood.

The action, up to two years ahead of the expiry of patents on Lipitor in most western markets, marks an important threat to Pfizer, the world's largest pure pharmaceutical company by market capitalisation, which has vigorously fought generic companies' efforts to launch their own lower-cost equivalents in the courts.

It highlights the continuing fierce competition between generic companies and the originator pharmaceutical groups whose intellectual property they attack, exploiting widely varying patent rules around the world. In Spain, Actavis is supplying a version of the drug called atorvastatin magnesium, rather than the original atorvastatin calcium filed by Pfizer, which is protected by patents until 2010 and known by the brand names Zarator and Cardyl.

Ms Gudbjorg Edda Eggertsdottir, Actavis Deputy Chief Executive, said that her company's version, which is initially being sold through intermediaries, had been approved by 10 European regulators and was just as safe and efficacious as Lipitor. She did not reveal the discount at which it would be sold, but said she hoped it would "not be too large".

Actavis first launched a generic version of atorvastatin in Iceland in 2006, and has since done so in 14 other countries including Hong Kong, Montenegro and Ukraine, and earlier this year. Ms Eggertsdottir said it would likely soon proceed to other western-European markets, including Norway.

In some countries in Europe, generic companies have exploited older and less protective patent rules, which defended the process used to manufacture a drug against competition but not the drug's contents itself.

Lipitor, a 'blockbuster' that generated US$12.4 billion (Euros 8.42 billion) last year for Pfizer alone worldwide, is the top-selling drug in Spain, where industry data indicate that it sold Euros 396 million (US$575 million) in 2008. It already began to suffer when Merck's rival cholesterol-lowering drug Xocor went off patent, but the more expensive Lipitor has retained a large market because of some greater efficacy. In 2008 Pfizer signed a deal with Ranbaxy, the Indian generic company since acquired by Daiichi Sankyo of Japan, which brought an end to legal disputes threatening to undermine its patents in many countries.

Pfizer commented: "Atorvastatin magnesium is a different salt to atorvastatin calcium, the efficacy and safety of which has been demonstrated in an extensive clinical programme and which Pfizer will continue to support. Pfizer intends to vigorously defend its intellectual property."

References:
Financial Times 1 October 2009. Actavis launches challenge to Pfizer drug.