Birth pangs of the Medicines Patent Pool Posted 25/02/2011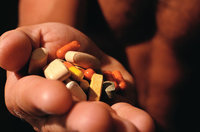 The Medicines Patent Pool (MPP) is an initiative designed to streamline patent licensing for generic versions of patented HIV treatments, in order to obtain lower prices for medicines in countries where people are unable to afford the drugs.
It was launched in 2010 by UNITAID and on 1 November 2010 became a separate legal entity. UNITAID is an innovative global health financing mechanism (funded by a levy on airline tickets), which was co-founded by Brazil, Chile, France, Norway and UK at the United Nations General Assembly in 2006. UNITAID continues to support the MPP and is funding its operations under a five-year Memorandum of Understanding.

The MPP intends to serve as a one-stop shop and speed up the pace at which newer medicines reach patients, while helping bring prices down. It will also facilitate the development of HIV medicine formulations for children and 'fixed-dose combinations' that combine several medicines into one pill, thereby simplifying treatment for patients.

The initial capital was US$4 million (Euros 3 million), earmarked to compensate drug firms for allowing their products into the MPP. Drugmakers are being asked to place patents for 19 HIV medicines into a pool that could be licensed to generics' makers, which would pay inventors a small royalty and sell the cheap versions only in certain countries.

Mr Philippe Douste-Blazy, Chair of UNITAID's Executive Board, called the launch "historic". "UNITAID has now put in place a mechanism that will make medical advances work for the poor, while compensating companies for sharing their technology" he enthused.

"This represents great progress in pioneering a model that works for companies and for patients who need access to new and better medicines", Ms Ellen 't Hoen, Executive Director of the MPP, said in a statement. "But we need other patent holders to engage with the Pool, too. It is only through conversation that we can work through differences and achieve critical public health goals".

On 30 September 2010, the US National Institutes of Health (NIH) became the first patent holder to share its intellectual property with the MPP. "This licence underlines the US Government's commitment to the MPP and its goal to increase the availability of HIV medicines in developing countries," said NIH Director Dr Francis S Collins.

The NIH holds partial patents on existing drugs as well as products in the development pipeline. They relate to the protease inhibitor class of HIV medicines, which is primarily used to treat drug-resistant HIV infection and result from research undertaken by the NIH National Cancer Institute and the University of Illinois at Chicago. The licence is royalty-free. However, the licence on its own will not provide rights to produce or sell any specific existing medicine. Other patent holders will also need to join the MPP in order to clear the legal path for production of affordable, generic HIV medicines.

Slow progress

Although encouraged by the NIH action, Medecins Sans Frontières (Doctors without Borders) told the pharmaceutical industry it must now take the same step. "If companies are genuine about wanting to boost access to newer medicines, then they must license the patents that are actually blocking generic production and will make a real difference to people's lives".

However, the pharmaceutical industry has yet to make any commitment to the MPP, despite lengthy consultations with Gilead, Merck, Sequoia and Tibotec. Annoyed, the MPP released to the media letters written on World Aids Day to drugmakers–big and small–that make HIV/AIDS medicines and reproached them for failing to participate.

The MPP announced early in February 2011 that in response, ViiV Healthcare, a joint venture between Pfizer and GlaxoSmithKline, is now in talks, adding that Roche is about to do the same. However, Merck has rejected any arrangements and Tibotec (Johnson & Johnson) has pulled out. The Pool is listing interested companies on its website, along with quarterly updates. Instead, it announced a licensing deal with several generic companies to manufacture, market and distribute an investigational HIV drug in India, sub-Saharan Africa and the least developed countries. The drug in question is a non-nucleoside reverse transcriptase inhibitor. The deal allows the firms to manufacture a 25 mg version of TMC278 as a once-daily single agent and a fixed-dose combination product.

The company point of view is that "multiple licences in place for TMC278 with generic manufacturers made before final regulatory approval in the US and Europe underscore the seriousness and speed with which we're working to ensure that all patients in need, not just those in Western markets, will have timely access to the most current regimens". However, this deal will not cover all developing countries and the FDA has so far rejected the fixed-dose combination.

Medecins Sans Frontières retorted that the clock is ticking for patients. Countries should consider compulsory measures, as is their right under international law, if companies refuse to support an effective patent pool.
Source: Gilead, Medecins Sans Frontières, medicinespatentpool.org, Pharmalot, Unitaid.