Overcoming protein-production hurdles: Glycosylation Posted 16/02/2010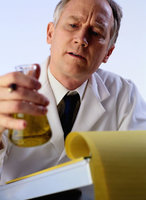 In a Genetic Engineering & Biotechnology News Feature Article of 1 June 2009, Mr John Morrow Jr discusses protein-production hurdles for biologicals, which was a key theme at IBC's "Bioprocessing Meeting", held in La Costa, CA, USA in 2009.
Mr Morrow reports that recombinant antibodies have emerged as dominant players in the biopharmaceutical industry, despite the copious quantities required for treatment. Although non-antibody biologicals are typically produced at much smaller scale, are less complex, and have limited secondary modifications, their production is also fraught with challenges. One of the most difficult issues to deal with is the transient and unstable process of glycosylation in mammalian cells, which frequently proves difficult for the investigator to control.

Animal cells also produce non-human varieties of glycans, and while these are generally well tolerated, there are exceptions. So alternatives to the mammalian cell must possess the ability to express multiple human proteins with the correct post-translational modifications, as well as perform appropriate glycosylations with ease, all in the context of existing physical plant hardware.

He writes that Dr Robinson and his team of Merck & Co compared proteins expressed in Pichia pastoris with those expressed in mammalian cells and have observed that IgG1 molecules expressed in the severely engineered GlycoFi Pichia strain have similar antigen binding ability and in vitro efficacy as that expressed in CHO cells. Moreover, erythropoietin, expressed in the same yeast strain has the appropriate mass and activity compared to molecules produced in the CHO cell line. Because the yeast cell cycle is much shorter than that of a mammalian cell, combining its biological properties with robotic automated systems for cloning and selection makes the process of developing new transformed cell lines more convenient.

"Indeed, the whole process of moving from transformants to high-producing cell lines was completed in weeks in the Merck & Co facilities, rather than the months it would have taken with traditional mammalian cell technology", stated Dr Robinson. "I believe that our platform provides an opportunity to produce high-quality homogeneous therapeutics that will enable novel biologic therapies".

Since wild-type yeast proteins are heavily mannosylated, it was necessary to develop cell lines that were humanised with respect to their glycosylation ability. The Merck & Co research facility boasts an extensive GMP manufacturing suite with nine units, which allows for the simultaneous processing of mammalian cells, microbial, and viral products. With these facilities in place Dr Robinson and his team are able to rapidly scale up to grams per litre titres. (see also Overcoming protein-production hurdles: Expression systems)

Reference:

K John Morrow Jr. Overcoming Protein Production Hurdles - Increasing Capabilities Becomes Essential as the Biologics Market Grows Rapidly. Genetic Engineering & Biotechnology News 29:11. 2009 June 1.
Source: Genetic Engineering & Biotechnology News