Need for global development programme for biosimilars Posted 04/05/2012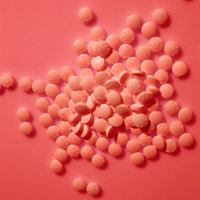 There is now a crucial need for a framework that allows global biosimilars development.
Speaking at the 10th EGA International Symposium on Biosimilars held on 19 April 2012 in London, UK, Ms Gudbjorg Edda Eggertsdottir, President of European Generic medicines Association (EGA), said that 'biosimilars will also promote significant cost savings' thus helping to 'safeguard the sustainability of European and global healthcare systems'. However, this will not be possible without a global biosimilars development programme, which should incorporate:
continuous dialogue on EU/US negotiations regarding the acceptance of scientific bridging studies
revising EMA's 'overarching' biosimilars guideline, which was expected for the first quarter of 2012 [1]
Other critical issues raised by Ms Eggertsdottir included that:
European companies should be allowed to manufacture biosimilars in Europe during the patent/supplemental protection certificate period for export to countries where no patent exists or has expired.
Research funding and tax breaks for clinical trials should also apply to biosimilars.
Europe needs to improve attitudes towards biosimilars in the EU.
Uptake of biosimilars varies significantly between the different countries of the EU, with some, such as Italy and Spain, having quite low biosimilars use compared to countries where there is high acceptance of biosimilars, e.g. Austria, Germany and Sweden [2].

Dr Christian Schneider commented at the panel discussion of the session on biosimilars experiences in Germany, Sweden and UK that there should be unbiased information on biosimilars available for physicians and questioned who would be the source. Dr Steffen Thirstrup (Danish Medicines Agency and Co-chair of DG Enterprise Project Group 5 on Market Access for Biosimilars) from the panel advised that there will be a 3-arm paper (prescriber, patients, payers) to be published on the European Commission website.

The Directorate General for Enterprise and Industry of the European Commission - Platform on access to medicines in Europe - has established a Project Group on Market Access for Biosimilars with the objective to define what the necessary conditions within the pharmaceutical environment are to ensure informed, adequate uptake of biosimilars. This will help identify obstacles and good practices in Member States and to provide accurate and unbiased information regarding biosimilars.

The EGA symposium included topics on biosimilars market opportunities and terminology, as well as the revision of the overarching biosimilars guidelines by EMA. Discussions about biosimilars experience in countries such as Germany, Sweden and UK, as well as regulatory guidelines in regions such as Japan, Latin America and the US were also carried out. Finally global development and international harmonisation were of course a hot topic at the symposium and one that is certain to require much focus in the future.

Summing up Ms Eggertsdottir said that '… policymakers need to use all avenues possible to increase the competitiveness of the European biosimilar industry and not only focus on using biosimilars as a means of reducing the price of originator products.'

Related articles

European Commission calls for wider use of generic medicines

Removal of barriers for the global development of biosimilars

Top developments in biosimilars during 2011

References

1. GaBI Online - Generics and Biosimilars Initiative. EMA to revise overarching biosimilar guidelines [www.gabionline.net]. Mol, Belgium: Pro Pharma Communications International; [cited 2012 May 4]. Available from: www.gabionline.net/Guidelines/EMA-to-revise-overarching-biosimilar-guidelines

2. GaBI Online - Generics and Biosimilars Initiative. Biosimilars use in Europe [www.gabionline.net]. Mol, Belgium: Pro Pharma Communications International; [cited 2012 May 4]. Available from: www.gabionline.net/Reports/Biosimilars-use-in-Europe