Tackling the challenge of safe automatic substitution of biologicals Posted 13/03/2020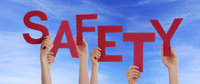 The costs of biologicals are challenging the sustainability of pharmacotherapy. Affordable biosimilars are expected to trigger competition within the biologicals market. Increasing real-world experience on biosimilars and clinical switching studies have led to position papers supporting the interchangeability of biosimilars with their reference products under the supervision of the prescriber [1]. However, the uptake of biosimilars has been poor in Finland, since physicians have been reluctant to prescribe biosimilars, especially in the outpatient setting. One option to stimulate the uptake of biosimilars is the automatic substitution of biologicals at the pharmacy level.
The aim of a recent study funded by the Finnish Medicines Agency (Fimea) [2] was to explore the perceptions of key Finnish stakeholders on the automatic substitution of biologicals. The focus of the study was to identify issues that need to be considered in order to create an appropriate and safe model for automatic substitution of biologicals.

In general, the participants of the semi-structured theme interviews (32 interviews, 62 participants) preferred physician-led switching as a primary method for enhancing the use of biosimilars. Instead, the automatic substitution of biologicals in community pharmacies was a divisive topic. However, the perceptions on the automatic substitution of biologicals were more positive than earlier. Treatment-naïve patients were perceived to be the most suitable for substitution.

Several potential benefits of substitution were identified. In addition to cost savings in health care, the possibility of increasing access to treatments, and ensuring the continuity of treatments in case of drug shortages, were identified as benefits by the participants.

The perceived medication safety risks were related to the complications of patient's pharmacotherapy because of issues such as inadequate knowledge of the administration device, medicine availability problems or patient's distrust of the biosimilar.

Several methods to minimize potential medication safety risks were proposed in the interviews. Medication and device counselling provided by pharmacists is needed to ensure patients' knowledge of the use of the administration devices. Information and training introduce new communication needs between community pharmacies and healthcare teams. Longer substitution intervals between switches were preferred by stakeholders for practical and safety reasons. Participants highlighted that some risks related to substitution can be reduced by better knowledge on biosimilars among healthcare providers.

Traceability was also a concern in the interviews. The main challenge in the traceability of all biologicals is the poor reporting of batch numbers. However, pharmacies in Finland are already obligated to record the batch numbers of all dispensed biologicals.

According to this study, the perceived risks of automatic substitution of biologicals should be prospectively managed before implementing the procedure. Potential risks can be mitigated with the appropriate substitution model developed in collaboration with relevant stakeholders and piloted in pharmacies. Substitution also introduces new tasks and communication needs for those involved in the actual medication use process, particularly for community pharmacists who will be responsible for the substitution and counselling of patients.

Conflict of interest
The authors of the research paper [2] reported conflict of interest, including having participated in a congress for which the participation fee was sponsored by Roche Oy. This work [2] was funded by a grant from Finnish Medicines Agency Fimea. The full competing interests can be read in the manuscript [2].

Abstracted by Mrs Hanna Tolonen, MScPharm, PharmD candidate, HUS Pharmacy, HUS Helsinki University Hospital, Finland and Clinical Pharmacy Group, Division of Pharmacology and Pharmacotherapy, Faculty of Pharmacy, University of Helsinki, Finland.

References
1. Medicines for Europe. Positioning statements on physician-led switching for biosimilar medicines, 2019; [cited 2020 Mar 13]. Available from: www.medicinesforeurope.com/docs/M-Biosimilars-Overview-of-positions-on-physician-led-switching.pdf
2. Tolonen HM, Airaksinen MSA, Ruokoniemi P, et al. Medication safety risks to be managed in national implementation of automatic substitution of biological medicines: a qualitative study. BMJ Open. 2019;9:e032892. doi:10.1136/ bmjopen-2019-032892

Permission granted to reproduce for personal and non-commercial use only. All other reproduction, copy or reprinting of all or part of any 'Content' found on this website is strictly prohibited without the prior consent of the publisher. Contact the publisher to obtain permission before redistributing.

Copyright – Unless otherwise stated all contents of this website are © 2020 Pro Pharma Communications International. All Rights Reserved.