Switching from Basalin to Lantus effective in Chinese diabetes patients Posted 24/08/2018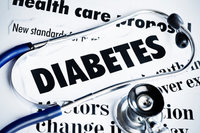 Switching from copy biological (Basalin) to originator (Lantus) insulin glargine is effective in Chinese patients with diabetes mellitus, according to authors from the Qingdao Endocrine and Diabetes Hospital, China [1].
The researchers carried out a retrospective chart review using the electronic medical records of patients hospitalized at the Qingdao Endocrine and Diabetes Hospital from 2005 to 2016.

Data was analysed from 73 patients (70 type 2 diabetes, 2 type 1 and 1 undisclosed). At admission, mean glycated haemoglobin (HbA1c) and fasting blood glucose (FBG) were 8.9% (SD = 1.75) and 9.98 (3.22) mmol/L, respectively. Between Basalin initiation and insulin switch, mean FBG decreased from 9.68 mmol/L to 8.03 mmol/L (p < 0.0001), over a mean 10.8 (SD = 6.85) days of Basalin treatment, and reduced further to 7.30 mmol/L at discharge (p = 0.0116) following a mean 6.6 (7.36) days of Lantus. The final doses of Basalin and Lantus were similar (0.23 vs 0.24 IU/kg/day; p = 0.2409). Furthermore, reductions in pre- and post-prandial blood glucose were also observed between Basalin initiation, insulin switch and hospital discharge. The incidence of confirmed hypoglycaemia was low during Basalin (2 [2.4%]) and Lantus (1 [1.2%]) treatment, with no cases of severe hypoglycaemia.

In this study population, switching from Basalin to Lantus was associated with further reductions in blood glucose, although the dose of insulin glargine did not increase. This result is consistent with a previous case series that found three Chinese patients with T2DM inadequately controlled with Basalin achieved improvements in glycaemic control after switching to Lantus, with a similar dosage of insulin. In contrast, another recently published blinded crossover study showed non-inferiority in terms of mean blood glucose, glucose fluctuations and rates of hypoglycaemia as measured by continuous glucose monitoring system (CGMS) for Chinese outpatients with T2DM receiving Basalin or Lantus.

In light of these contrasting findings, the authors recommended that further studies be carried out 'to verify these findings and determine the reason for this phenomenon'.

Conflict of interest
The authors of the research paper [1] declared that there were no conflicts of interest.

Editor's comment
It should be noted that 'copy biological' approved in China might not have been authorized following as strict a regulatory process as is required for approval of biosimilars in the European Union. The EMA (European Medicines Agency) regulatory requirements ensure the same high standards of quality, safety and efficacy for biosimilars as for originator biologicals, and also include a rigorous comparability exercise with the reference product.

Related article
Biosimilars of insulin glargine

Reference
1. Hu X, Zhang L, Dong Y, et al. Switching from biosimilar (Basalin) to originator (Lantus) insulin glargine is effective in Chinese patients with diabetes mellitus: a retrospective chart review. F1000Res. 2018;7:477.

Permission granted to reproduce for personal and non-commercial use only. All other reproduction, copy or reprinting of all or part of any 'Content' found on this website is strictly prohibited without the prior consent of the publisher. Contact the publisher to obtain permission before redistributing.

Copyright – Unless otherwise stated all contents of this website are © 2018 Pro Pharma Communications International. All Rights Reserved.