Strategies of players on the global biopharmaceutical market Posted 08/09/2017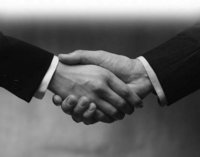 With many expensive and high-selling biologicals losing patent protection and other exclusivity rights, biosimilars of these molecules may now enter the market, resulting in a shift of market shares, revision of strategies of companies and attraction of new players to the biopharmaceutical market.
Moorkens E et al. identified and documented investment and development strategies adopted by industrial players in the global biopharmaceutical market [1]. For the top 25 companies according to 2015 worldwide prescription drug sales [2], a descriptive analysis was undertaken by documenting identified strategies through collecting data on manufacturing plans, development programmes, acquisition and collaboration agreements, and the portfolio and pipeline of biosimilar, originator and next-generation biopharmaceutical products of these companies.

The following investment and development strategies were identified on the global biopharmaceutical market: a) development of originator biopharmaceuticals; b) investment in biotechnology; c) development of next-generation biopharmaceuticals; d) development of biosimilars; e) investment in emerging countries; and f) collaboration between companies.

Results for the top 25 companies show that almost every company invests in originator biologicals and in biotechnology in general, by investing in their own development programme or infrastructure, or by acquisition of biotechnological companies. Only half of the top 25 companies are involved in the development of next-generation biologicals. Furthermore, only half of them invest in development and marketing of biosimilars. The focus of current biosimilar development seems to be mainly on biosimilar monoclonal antibodies, and insulins. Companies of the top 25 with originator products on the market and a focus on biopharmaceutical medicines are all actively expanding their presence for biopharmaceuticals in emerging markets. A common strategy for development and marketing of biopharmaceuticals is collaboration between companies, including co-marketing of products. In this way, a company can gain from the knowhow, experience or the reputation of another company. Also risk sharing, where profits and losses are shared between companies, may play a role when companies enter into an agreement to co-develop or co-market a biopharmaceutical medicine.

This study showed that all top 25 pharmaceutical companies are engaged in the biopharmaceutical market and that this industrial landscape is diverse. Companies do not focus on a single strategy, but are involved in multiple investment and development strategies. A common strategy to market biopharmaceuticals is collaboration between companies. These collaborations can as well be used to gain access in regions the company has less experience with. With patents expiring for some of the highest selling monoclonal antibodies, this snapshot highlights the interest of companies to invest in the development of these molecules and/or enter into collaborations to create access to these molecules.

Conflict of interest
For full details of the authors' conflict of interest, see the research paper [1].

Abstracted by Evelien Moorkens, PhD Researcher Market Access Biosimilars, Department of Pharmaceutical and Pharmacological Sciences, KU Leuven, Belgium.

Editor's comment
Readers interested to learn more about trends and challenges in biosimilars pricing and reimbursement policies in Europe are invited to visit www.gabi-journal.net to view the following manuscript published in GaBI Journal:

Trends and challenges in biosimilars pricing and reimbursement policies in Europe and beyond

GaBI Journal is indexed in Embase, Scopus, Thomson Reuters' ESCI, and more.

Readers interested in contributing a research or review article to GaBI Journal – an independent, peer reviewed academic journal – please send us your submission here.

Related article
Strategic biologicals alliance between Sanofi and JHL Biotech in China

References
1. Moorkens E, Meuwissen N, Huys I, Declerck P, Vulto A, Simoens S. The market of biopharmaceutical medicines: a snapshot of a diverse industrial landscape. Front Pharmacol. 2017;8:314.
2. EvaluatePharma. World preview 2016, outlook to 2022 [homepage on the Internet]. [cited 2017 Sep 8]. Available from: http://info.evaluategroup.com/rs/607-YGS-364/images/wp16.pdf

Permission granted to reproduce for personal and non-commercial use only. All other reproduction, copy or reprinting of all or part of any 'Content' found on this website is strictly prohibited without the prior consent of the publisher. Contact the publisher to obtain permission before redistributing.

Copyright – Unless otherwise stated all contents of this website are © 2017 Pro Pharma Communications International. All Rights Reserved.