Savings with use of biosimilar trastuzumab for breast cancer patients in Croatia Posted 29/06/2018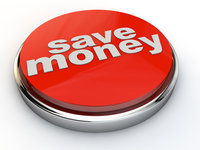 Breast cancer is worldwide the most common cancer in women. In 2012 alone, there were approximately 464,000 new cases and 131,000 deaths from breast cancer in Europe. In Croatia, breast cancer was the fourth leading cause of death among women and ninth in both sexes in 2016.
Up to 25% of breast cancer cases have overexpression, amplification or both of the human epidermal growth factor receptor (HER2), which is a member of the epidermal growth factor receptor family. HER2-positive (HER2+) tumours are associated with a shorter time to disease relapse and poorer overall survival, with a possible reduction of the average period of survival after diagnosis in metastatic HER2+ breast cancer cases by up to 50%.

Trastuzumab (Herceptin; Roche) is a biological drug which received marketing authorization for the European Union (EU) in 2000 [1]. It is a monoclonal antibody (mAb) directed against the HER2, indicated for the treatment of HER2+ early breast cancer, metastatic breast cancer and metastatic gastric cancer.

In 2016, Herceptin was a drug with the highest financial consumption among all drugs in Croatia, with sales of approximately Euros 15 million. Since patents for reference trastuzumab in Europe expired in 2014, potential financial savings for the Croatian healthcare system arising from the availability of biosimilar trastuzumab compounds could be significant.

A biosimilar is a biological medicinal product that contains active substance highly similar to an already authorized originator biological medicinal product (reference medicinal product). Because of the complexity of biological molecules and their production process, it is currently impossible to make an exact copy of the reference product. Therefore, biosimilarity of the product has to be established in terms of quality characteristics, biological activity, safety and efficacy.

Results of the performed analysis suggest that introduction of only one biosimilar could lead to considerable drug cost savings, varying from Euros 0.26 million in case of 15% price discount to Euros 0.69 million per year with a 35% price discount. These findings are supported by several sensitivity analyses which confirmed the high robustness of the model. If budget savings were reinvested to treat additional patients with trastuzumab, 14 to 47 additional patients could be treated per year. Sensitivity analyses showed that the incidence of breast cancer has the highest impact on the model, with 10% decrease in incidence leading to 11.3% decrease in projected savings [2].

In case the price of intravenous Herceptin would also be reduced to the price of the biosimilar, this would lead to potential yearly savings of Euros 0.52 million to Euros 1.39 million. If the price of subcutaneous trastuzumab, which is an alternative formulation to trastuzumab intravenous infusion that received marketing authorization in 2013, would also be lowered, the financial saving would be even more significant.

Interchangeability and substitution between originator and biosimilar medicines are issues that raise concern. Since biosimilars are not identical to, but indistinguishable from their originator, the interchangeability is questionable. Although the European Medicines Agency approves biosimilars, it evaluates biosimilars for authorization purposes and does not have the authority to label them as interchangeable, leaving the decision to national medical authorities of each country in the EU.

The choice of treatment with a reference biological or with a biosimilar remains a clinical decision entrusted to the prescribing physician in most countries. However, in Croatia hospital committees for medicines and medicinal products have to approve all new treatments with high-priced drugs through evaluation of prescribed expensive treatments with regards to the Croatian Health Insurance Fund's therapeutic guidelines and reimbursement policy, as well as assessment of therapeutic cost effectiveness, this potentially could maximize biosimilar uptake, e.g. infliximab, filgrastim.

Conflict of interest
The authors of the research paper [2] declared that there was no conflict of interest.

Abstracted by Mr August Cesarec, University of Zagreb Faculty of Economics and Business, and Associate Professor Robert Likić, MD, PhD, Department of Internal Medicine, Division of Clinical Pharmacology, Clinical Hospital Centre Zagreb and University of Zagreb School of Medicine.

Related articles
Generics losing out to brand-name drugs in Croatia

References
1. GaBI Online - Generics and Biosimilars Initiative. Biosimilars approved in Europe [www.gabionline.net]. Mol, Belgium: Pro Pharma Communications International; [cited 2018 May 29]. Available from: www.gabionline.net/Biosimilars/General/Biosimilars-approved-in-Europe
2. Cesarec A, Likić R. Budget impact analysis of biosimilar trastuzumab for the treatment of breast cancer in Croatia. Appl Health Econ Health Policy. 2017;15(2):277-86.

Permission granted to reproduce for personal and non-commercial use only. All other reproduction, copy or reprinting of all or part of any 'Content' found on this website is strictly prohibited without the prior consent of the publisher. Contact the publisher to obtain permission before redistributing.

Copyright – Unless otherwise stated all contents of this website are © 2018 Pro Pharma Communications International. All Rights Reserved.