Reasons for switching to biosimilars and immunogenicity Posted 12/10/2018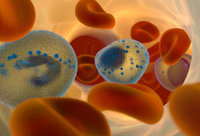 Authors from French universities and hospitals discussed the evidence and issues associated with switching from originator biological to biosimilars [1].
Biological disease-modifying antirheumatic drugs (DMARDs) have revolutionized the therapeutic management of inflammatory rheumatic diseases. Expiry of patents on originator biological DMARDs has led to the development of biosimilar DMARDS. The European Medicines Agency (EMA) has to date approved two biosimilar DMARDs of infliximab, Inflectra/Remsima (CT‑P13) produced by Celltrion and Flixabi (SB2) produced by Samsung Bioepis. The agency has also approved a biosimilar an etanercept DMARD, Benepali (SB4), which is produced by Samsung Bioepis [2]. Questions have, however, been raised about switching originator biological DMARDs to biosimilar DMARDs.

As of June 2018, there are currently 47 biosimilars approved for use in the European Union (EU) [2]. In approving these biosimilars, EMA has used the principle of extrapolation. For example, CT‑P13 was approved for all the indications of the originator biological (including ankylosing spondylitis, Crohn's disease, psoriatic arthritis, psoriasis, rheumatoid arthritis and ulcerative colitis) based on a phase III study in rheumatoid arthritis and a phase I study in ankylosing spondylitis. In contrast, Health Canada only approved the evaluated indications and two of the extrapolation indications of psoriatic arthritis and psoriasis [3]. It only approved CT‑P13 in inflammatory bowel diseases after additional data was provided.

Reasons for switching
Switching is carried out not only between originator biological DMARDs but also between different biological DMARDs to control disease activity and can be necessary in different clinical settings: in the case of loss of response to one biological agent; when an adverse event occurs; when immunogenicity is associated with clinical loss of response or side effects; when adherence to the treatment is not optimal; or due to a choice made by the patient and/or the physician.

Data from the NOR-DMARD registry indicated that switching from one tumour necrosis factor (TNF) inhibitor to another restored clinical response in patients with ankylosing spondylitis [4]. Conversely, a systematic switch when low disease activity was observed was not suitable. For instance, in Crohn's disease, there was a loss of tolerance and a high rate of discontinuation of adalimumab when infliximab was replaced with adalimumab in patients with stable disease compared to patients who remained on infliximab [5].

Immunogenicity
One major concern with the interchangeability of biological DMARDs is immunogenicity. Immunogenicity is the ability to induce a humoural and/or cell-mediated immune response. Most biologicals induce immune responses, because they are polypeptides or proteins and might therefore be recognised by the immune system as foreign. However, in most cases, the presence of antibodies is harmless and has little clinical consequence. The problem is that some cases of immunogenicity can cause problems or even be fatal, such as in the case of pure red cell aplasia [6].

A study by Nikiphorou et al. showed that switching is safe and effective in clinical practice. They observed maintenance of the clinical efficacy after a median period of 11 months following a switch from originator infliximab (Remicade) to CT‑P13 in patients with established rheumatic diseases [7].

Conflict of interest
The authors of the research paper [1] declared that there were no conflict of interest.

Related article
FDA approves epoetin alfa biosimilar Retacrit

References
1. Toussirot E, Marotte H. Switching from originator biological agents to biosimilars: what is the evidence and what are the issues? RMD Open. 2017;3(2):e000492.
2. GaBI Online - Generics and Biosimilars Initiative. Biosimilars approved in Europe [www.gabionline.net]. Mol, Belgium: Pro Pharma Communications International; [cited 2018 Oct 12]. Available from: www.gabionline.net/Biosimilars/General/Biosimilars-approved-in-Europe
3. Siu ECK, Wyatt G. Current state of subsequent entry biologics (biosimilars) in Canada: a view from regulatory, reimbursement, clinician, and patient perspectives. Generics and Biosimilars Initiative Journal (GaBI Journal). 2016;5(3):105-13. doi: 10.5639/gabij.2016.0503.028
4. Lie E, van der Heijde D, Uhlig T, et al. Effectiveness of switching between TNF inhibitors in ankylosing spondylitis: data from the NOR-DMARD register. Ann Rheum Dis. 2011;70:157-63.
5. Van Assche G, Vermeire S, Ballet V, et al. Switch to adalimumab in patients with Crohn's disease controlled by maintenance infliximab: prospective randomised SWITCH trial. Gut. 2012;61(2):229-34.
6. GaBI Online - Generics and Biosimilars Initiative. Epoetin alfa and pure red cell aplasia [www.gabionline.net]. Mol, Belgium: Pro Pharma Communications International; [cited 2018 Oct 12]. Available from: www.gabionline.net/Biosimilars/Research/Epoetin-alfa-and-pure-red-cell-aplasia
7. Nikiphorou E, Kautiainen H, Hannonen P, et al. Clinical effectiveness of CT-P13 (Infliximab biosimilar) used as a switch from Remicade (infliximab) in patients with established rheumatic disease. Report of clinical experience based on prospective observational data. Expert Opin Biol Ther. 2015;15(12):1677-83.

Permission granted to reproduce for personal and non-commercial use only. All other reproduction, copy or reprinting of all or part of any 'Content' found on this website is strictly prohibited without the prior consent of the publisher. Contact the publisher to obtain permission before redistributing.

Copyright – Unless otherwise stated all contents of this website are © 2018 Pro Pharma Communications International. All Rights Reserved.