Pharmacy-mediated substitution: the global policy landscape Posted 02/03/2018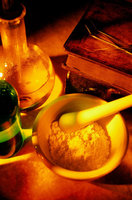 There is a complex global regulatory landscape when it comes to biosimilars. In particular, there is much debate over substitution practices. Substitution describes the practice where a pharmacist decides to change a product, dispensing an equivalent (generic small molecule) or highly similar product (biosimilar) without the prescribing physician's prior consent. This is distinct from switching, whereby a physician changes a patient's treatment, between reference product and a biosimilar, or between biosimilars. Between March and May 2017, Pfizer conducted an internal global survey of 82 countries in which it examined biosimilar pharmacy-mediated substitution. Here, the company hoped to understand and benchmark the global policy landscape [1].
In the study, Pfizer regulatory and corporate affairs colleagues from over 80 countries across the globe completed a survey. This asked if pharmacists in their country were able to substitute a biological with a biosimilar without the physician being involved, and if they were, could they provide details of any restrictions or conditions to this. They also asked participants to provide any additional information on biosimilar substitution policies in their countries.

The study found that there is no universal position held worldwide on substitution of biosimilars. In 72% of countries surveyed, pharmacy-mediated substitution does not occur. This is either because it is not allowed or for other reasons. In countries where substitution of biosimilars at the pharmacy level is permitted, there are often restrictions in place.

It emerged that, in Europe, North America and the Asia-Pacific region, many countries have developed specific policies on pharmacy-mediated substitution that relates to biosimilars. This is corroborated by recent studies [2, 3]. However, in Latin America, Africa and the Middle East, there are largely no policies in place that deal with this issue. In the latter regions, the focus is still on the development of general biosimilar regulations and guidances.

The study suggests that, as biologicals are complex drugs, it is important that countries looking to develop guidance on pharmacy-mediated substitution ensure that all the below criteria are met:
legal frameworks are established
the specific product has received formal designation enabling substitution based on additional scientific evidence to that shown for biosimilarity
a robust pharmacovigilance system is in place, including measures that the pharmacist or physician can readily access
the biosimilar should be approved for all indications of the reference product
the country actively applies regulatory authority approval requirements for biosimilarity (and there are no so-called non-comparable biotherapeutic products approved)
mechanisms are in place to ensure that patient and physician are informed when a product is substituted
These criteria are consistent with the International Federation of Pharmaceutical Manufacturers Associations (IFPMA) position [4].

Related articles
Switching approaches to biosimilars in Nordic countries

The evolution of switching and substitution of biosimilars in Europe

References
1. Larkin H, Macdonald J, Lumsden R. Pharmacy-mediated substitution of biosimilars – a global survey benchmarking country substitution policies. Generics and Biosimilars Initiative Journal (GaBI Journal). 2017;6(4):157-64. doi:10.5639/gabij.2017.0604.034
2. Reiland JB, Freischam B, Roediger A. What pricing and reimbursement policies to use for off-patent biologicals in Europe? – results from the second EBE biological medicines policy survey. Generics and Biosimilars Initiative Journal (GaBI Journal). 2017;6(2):61-78. doi:10.5639/gabij.2017.0602.014
3. Vogler S, Schneider P. Do pricing and usage-enhancing policies differ between biosimilars and generics? Findings from an international survey. Generics and Biosimilars Initiative Journal (GaBI Journal). 2017;6(2):79-88. doi:10.5639/gabij.2017.0602.015
4. The International Federation of Pharmaceutical Manufacturers & Associations. Position Paper. Pharmacy-mediated interchangeability for Similar Biotherapeutic Products (SBPs). 2016 Apr [homepage on the Internet]. [cited 2017 Oct 2]. Available from: https://www.ifpma.org/wp-content/uploads/2016/05/IFPMA-Policy-Position-PM-Interchangeability-of-SBPs-April-2016-vFINAL.pdf

Permission granted to reproduce for personal and non-commercial use only. All other reproduction, copy or reprinting of all or part of any 'Content' found on this website is strictly prohibited without the prior consent of the publisher. Contact the publisher to obtain permission before redistributing.

Copyright – Unless otherwise stated all contents of this website are © 2018 Pro Pharma Communications International. All Rights Reserved.