Hospital specialists and pharmacists surveyed about biosimilars Posted 08/12/2017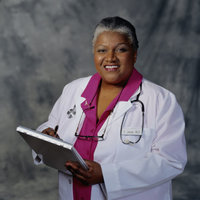 Biological medicines are essential for many acute and chronic conditions, but their consumption differs widely among European countries [1, 2]. In contrast with the procedures for their approval [3], position papers from scientific societies suggest that biosimilars need to be tested in well-designed, randomized, controlled clinical trials, especially for extrapolation of indications [4, 5]. Nevertheless, switches with originators are becoming common and no serious adverse effects have been reported to date [6-8].
Knowledge of hospital specialists' opinions is important to target interventions to boost their use. Therefore, author Luca Pasina and colleagues from the Istituto di Ricerche Farmacologiche Mario Negri, Milan, Italy carried out a survey of hospital specialists [9]. The aims of the survey were to evaluate: (i) the hospital specialist's attitude to prescribing biosimilars; and (ii) the hospital specialist's opinion about the quality, efficacy and safety of biosimilars.

The survey was conducted between 1 April and 30 September 2015 in the 15 Local Health Units of the Lombardy Region in Italy. Four independent researchers discussed the scientific principles that allow the licensing of biosimilars and the potential economic benefits of infliximab, somatropin, human erythropoietin and filgrastim. Four specialists in rheumatology, gastroenterology, nephrology and paediatricians then reported their opinions and experience. Hospital pharmacists' opinions were also collected.

A total of 214 specialists and 36 hospital pharmacists completed the survey. A summary of the main results is available upon request. Biosimilars were recognized as an important opportunity for savings by 152 (71.0%) specialists and 19 (52.7%) hospital pharmacists. However, knowledge of the scientific principles for licensing biosimilars was considered poor by most of the specialists (about 74%). In line with expert opinions, about 51% of the specialists reported that they prescribed biosimilars only to naïve patients.

An important difference between specialists and hospital pharmacists was related to the drug indications approved on the basis of extrapolation of indications: 41% of specialists in comparison with 8% of hospital pharmacists had doubts about the scientific validity of this principle. Prejudices related to the supposed lower efficacy of biosimilars (especially in the indications obtained by extrapolation) and concern for the higher risk of adverse drug reactions (especially immunogenic) were the main reasons for specialists to doubt biosimilars. However, no risk has emerged in clinical trials or from the European EudraVigilance database [8, 10, 11].

Finally, the opinions of the specialists were analysed which is available upon request. Interestingly, specialists' opinions differed in relation to their experience with biosimilars: nephrologists and paediatricians more frequently reported favourable opinions.

The authors concluded that 'educational interventions will be urgently required with the forthcoming approval of biosimilars under active development to avoid the risk of patients continuing to use more expensive drugs'.

This study was supported by grants from the Region Health Directorate of the Lombardy Region.

Conflict of interest
The authors of the research paper [9] declared that there was no conflict of interest.

Abstracted by Luca Pasina, Head of the Pharmacotherapy and Appropriateness of Drug Prescription Unit, IRCCS – Istituto di Ricerche Farmacologiche Mario Negri, Milan, Italy.

Related articles
US pharmacists' views on the naming and labelling of biologicals

Naming affects pharmacists' perceptions and dispensing of biosimilars

References
1. Mellstedt H. Clinical considerations for biosimilar antibodies. EJC Suppl. 2013;11(3):1-11.
2. GaBI Online – Generics and Biosimilars Initiative. Use of biosimilars in Europe differs across countries [www.gabionline.net]. Mol, Belgium: Pro Pharma Communications International; [cited 2017 Dec 8]. Available from: www.gabionline.net/Reports/Use-of-biosimilars-in-Europe-differs-across-countries
3. European Medicines Agency.The European Medicines Agency's scientific guidelines on biosimilar medicinal products help medicine developers prepare marketing authorisation applications for human medicines [homepage on the Internet]. [cited 2017 Oct 25]. Available from: http://www.ema.europa.eu/ema/index.jsp?curl=pages/regulation/general/general_content_000408.jsp&mid=WC0b01ac058002958c#Productspecificbiosimilarguidelines
4. Fiorino G, Girolomoni G, Lapadula G, et al. The use of biosimilars in immune-mediated disease: a joint Italian Society of Rheumatology (SIR), Italian Society of Dermatology (SIDeMaST), and Italian Group of Inflammatory Bowel Disease (IG-IBD) position paper. Autoimmun Rev. 2014;13(7):751-5.
5. Thill M. New frontiers in oncology: biosimilar monoclonal antibodies for the treatment of breast cancer. Expert Rev Anticancer Ther. 2015;15(3):331-8.
6. Flodmark CE, Lilja K, Woehling H, Järvholm K. Switching from originator to biosimilar human growth hormone using dialogue teamwork: single-center experience from Sweden. Biol Ther. 2013;3:35-43.
7. Romer T, Zabransky M, Walczak M, Szalecki M, Balser S. Effect of switching recombinant human growth hormone: comparative analysis of phase 3 clinical data. Biol Ther. 2011;1:5.
8. FIMEA. Are biosimilars interchangeable? [homepage on the Internet]. [cited 2017 Oct 25]. Available from: https://www.fimea.fi/web/en/-/are-biosimilars-interchangeable-
9. Pasina L, Casadei G, Nobili A. A survey among hospital specialists and pharmacists about biosimilars. Eur J Intern Med. 2016;35:e31-e33. doi:10.1016/j.ejim.2016.07.010. Epub 2016 Jul 25.
10. Park W, Yoo DH, Miranda P, et al. Efficacy and safety of switching from reference infliximab to CT-P13 compared with maintenance of CT-P13 in ankylosing spondylitis: 102-week data from the PLANETAS extension study. Ann Rheum Dis. 2017;76(2):346-354.
11. Yoo DH, Prodanovic N, Jaworski J, et al. Efficacy and safety of CT-P13 (biosimilar infliximab) in patients with rheumatoid arthritis: comparison between switching from reference infliximab to CT-P13 and continuing CT-P13 in the PLANETRA extension study. Ann Rheum Dis. 2017 Feb;76(2):355-363.

Permission granted to reproduce for personal and non-commercial use only. All other reproduction, copy or reprinting of all or part of any 'Content' found on this website is strictly prohibited without the prior consent of the publisher. Contact the publisher to obtain permission before redistributing.

Copyright – Unless otherwise stated all contents of this website are © 2017 Pro Pharma Communications International. All Rights Reserved.