Generics and off-patent biologicals for cancer treatment in developing countries Posted 20/02/2015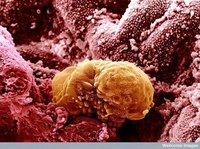 The understandable focus on infectious diseases, such as human immunodeficiency virus (HIV), malaria and tuberculosis (TB), has meant that an increasing burden of non-communicable diseases (NCDs), notably cancer, now needs urgent attention across developing countries [1]. Generics and biosimilars offer a lower-cost approach to treatment, but these drugs raise challenges of their own.
A United Nations high-level summit on NCDs was held in New York, USA, in 2011 [2] to address the issues. As a result, it became clear that the complexities of cancer care require more focused and dedicated attention if progress is to be achieved quickly, especially in low-income regions such as Africa.

Before treatment is even considered there are problems with the collection of data. In many developing countries there are no cancer registries, few treatment facilities, a lack of cancer awareness and a lack of screening and diagnostic facilities.

And, not surprisingly, the issue of cost plays a significant role. The cost of medicines can be a barrier to effective treatment in countries where patients with little money often have to pay for their own cancer care. Generics and biosimilars could offer a sizeable reduction in cost, but these drugs are hit by many of the same issues as cancer treatment overall.

Regulation of all drugs, including generics and off-patent biologicals, is variable in developing countries. Sometimes drugs are not regulated at all. This is particularly dangerous in the case of generics and biosimilars, where patients and prescribers need assurance that these products are equivalent to the more expensive brand-name drugs.

Dr Alex Dodoo, at the University of Ghana Medical School in Accra, Ghana, and co-authors have examined the role of generics and off-patent biologicals in low-income countries using Ghana as an example. The authors discuss options that countries and healthcare facilities may explore, and make recommendations for proper regulation of generic and off-patent biologicals oncology products while calling for special quality and safety monitoring of these products and a rigorous examination of their effectiveness in real-life settings.

The authors agree that generics and off-patent biologicals in developing countries, appropriately priced and quality controlled, have an obvious role to play in the management of established cancer. The availability of these drugs must be widely publicized, with a particular focus on potentially curable cancers.

There is also a need for the development of treatment guidelines for low-income countries. Most countries still use cancer treatment guidelines drawn up by the major professional societies, which recommend therapy with what the authors say are: 'very expensive branded medicines which are stratospherically out of the reach of cancer patients in low-income countries.'

Dodoo and co-authors argue that now is the time to establish therapeutic guidelines developed by and aimed at cancer health professionals and their patients, to provide cost-effective solutions for cancer care in low-income countries. They also call on the World Health Organization to consider generics and biosimilars in its medicines prequalification scheme.

Editor's comment
It should be noted that off-patent biologicals approved in developing or low-income countries might not have been authorized following as strict a regulatory process as is required for approval of biosimilars in the European Union. The EMA (European Medicines Agency) regulatory requirements ensure the same high standards of quality, safety and efficacy for biosimilars as for originator biologicals, and also include a rigorous comparability exercise with the reference product.

This GaBI Online article is a summary of the full article published in GaBI Journal:

Generics and off-patent biologicals for cancer treatment in developing countries

Readers interested in contributing a research or perspective paper in a similar area to GaBI Journal – an independent, peer reviewed academic journal – please send us your submission here.

Related article
Generics contribution to availability of essential medicines

References
1. Renner L, Nkansah FA, Dodoo AN. The role of generic medicines and biosimilars in oncology in low-income countries. Ann Oncol. 2013;24 Supp 5:v29-32.
2. Mensah GA, Mayosi BM. The 2011 United Nations high-level meeting on non-communicable diseases: the Africa agenda calls for a 5-by-5 approach. S Afr Med J. 2012;103(2):77-9.

Permission granted to reproduce for personal and non-commercial use only. All other reproduction, copy or reprinting of all or part of any 'Content' found on this website is strictly prohibited without the prior consent of the publisher. Contact the publisher to obtain permission before redistributing.

Copyright – Unless otherwise stated all contents of this website are © 2015 Pro Pharma Communications International. All Rights Reserved.