Failures when switching patients to biosimilar etanercept Posted 07/02/2020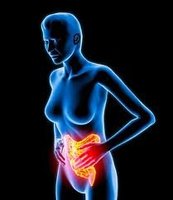 A 'real-world' study on switching patients from the originator etanercept, Enbrel, to the biosimilar Benepali (SB4) investigated the reasons why some patients switched back to the originator [1].
Etanercept is a biological drug that treats autoimmune diseases by inhibiting tumour necrosis factor (TNF); a soluble inflammatory cytokine. Etanercept is indicated for the treatment of rheumatoid, juvenile rheumatoid and psoriatic arthritis, plaque psoriasis and ankylosing spondylitis.

Benepali is made by Samsung Bioepis (a joint venture between biotechnology company Biogen and South Korean electronics giant Samsung) and was approved in the European Union (EU) in January 2016 [2].

Benepali is licensed in the UK for the same indications as the reference product, Enbrel. In 2016, the Rheumatology Department at Blackpool Teaching Hospitals switched patients on the originator etanercept (Enbrel), who gave consent, to the biosimilar (Benepali). However, some of these patients switched back to Enbrel. Author Anastasia-Vasiliki Madenidou and colleagues investigated the reasons for withdrawal of Benepali and compared these results with the current evidence [2].

All patients who switched to Benepali until April 2018 identified from the departmental biologicals database were included in the study. In addition, the authors searched the published and grey literature through November 2018 for similar articles.

A total of 72 Enbrel patients switched to Benepali, of which 19 (26.4%) switched back to Enbrel within six months of using the biosimilar. All 19 of the patients that switched back remained on Enbrel until the time of data analysis. The main reason for withdrawal was loss of effect (LOE, 58%). In rheumatoid arthritis, the duration on Enbrel was associated with Benepali withdrawal (OR 1.43 [95% CI 1.02, 2.00]) and LOE was reflected in the Disease Activity Score for 28 joints (DAS-28), Patient Global Score (PGS) and C-reactive protein (CRP) increase and in the number of tender joints (all p < 0.05).

The authors also found 10 observational studies reporting 3,184 patients, who switched from Enbrel to Benepali, in which 432 patients (14%) stopped using Benepali. The percentage of patients who stopped in each study ranged from 4.6% to 18%, with LOE and adverse events being the most common reasons for withdrawal. However, not all patients switched back to Enbrel, some changed to another biological disease-modifying anti-rheumatic drug (bDMARD).

The authors concluded that 'the majority (73.6%) of patients stayed on Benepali, which is consistent with the current evidence'. They added that 'taking also into consideration the results of the other studies, it is unclear if this withdrawal is a true failure on Benepali, nocebo effect or spontaneous disease flare'. The authors suggested that future studies be carried out, ideally with large sample sizes, focussing on the patients failing on biosimilars and that these studies should investigate which patients are likely to fail on biosimilars.

Conflict of interest
One of the authors of the research paper [1] reported a conflict of interest, as having received a bursary from Pfizer to attend a meeting. The rest of the authors declared that there were no conflicts of interest. For full details of the authors' conflict of interest, see the research paper [1].

Related articles
Switching failures with biosimilar etanercept

Real world switching data for etanercept biosimilar Benepali

References
1. Madenidou A-V, Jeffries A, Varughese S, et al. Switching patients with inflammatory arthritis from Etanercept (Enbrel) to the biosimilar drug, SB4 (Benepali): a single-centre retrospective observational study in the UK and a review of the literature. Mediterr J Rheumatol. 2019;30(Supp 1):69-75.
2. GaBI Online - Generics and Biosimilars Initiative. Biosimilar etanercept offered at 47% discount in Norway [www.gabionline.net]. Mol, Belgium: Pro Pharma Communications International; [cited 2020 Feb 7]. Available from: www.gabionline.net/Biosimilars/General/Biosimilar-etanercept-offered-at-47-discount-in-Norway

Permission granted to reproduce for personal and non-commercial use only. All other reproduction, copy or reprinting of all or part of any 'Content' found on this website is strictly prohibited without the prior consent of the publisher. Contact the publisher to obtain permission before redistributing.

Copyright – Unless otherwise stated all contents of this website are © 2020 Pro Pharma Communications International. All Rights Reserved.