ESMO survey highlights need for education and alignment Posted 05/04/2019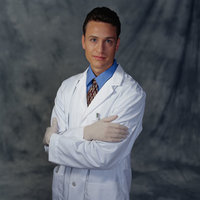 The results of a survey carried out by the European Society for Medical Oncology (ESMO) on biosimilars understanding in oncologists have highlighted the need for education and worldwide alignment [1].
A 19-question survey was developed, and paper and online responses were collected between September and October 2017. Data was collected on regarding responders' use and basic knowledge of biosimilars, understanding of biosimilar development and level of comfort with extrapolation, interchangeability and switching.

A total of 393 prescribing physicians completed the survey. Of these, half (49.0%) reported using biosimilars in routine clinical practice. Among European prescribers, the UK rate of use was the lowest (31.3%). Most prescribers (79.2%) rated their general knowledge of biosimilars as average to very high. However, most prescribers felt that they had only an average to moderate level of knowledge about biosimilar development, the level of clinical evidence required for a biosimilar approval, clinical trial design and selection of endpoints. In fact, less than half (45.2%) of prescribers were able to identify the most appropriate definition of 'sensitive indication'. Uncertainties were also demonstrated in differentiating 'interchangeability', 'substitution' and 'switching'. The main concerns voiced by oncology prescribers with respect to switching are the potential for adverse events (AEs) and increased risk of immune reactions.

More than half of prescribers (57.4%) were comfortable or very comfortable with using a European Medicines Agency's (EMA) approved biosimilar to treat a patient suitable for the reference biological. However, that dropped to 51% when it came to using an EMA approved biosimilar in extrapolated indications.

Gaps in knowledge identified by the survey included biosimilar development, clinical trial design and endpoint selection, and requirements for extrapolation. These, say the authors, 'should form the focus of future educational initiatives'.

The authors concluded that 'encouraging levels of prescriber use and general knowledge of biosimilars were found, but a substantial need for further education remains. Future educational initiatives should, according to the authors, 'focus on improving prescriber understanding of extrapolation of indications as well as physicochemical data'. In addition, 'efforts should be made worldwide to align terms, definitions and guidelines for the development and approval of biosimilars'. This, say the authors, 'could potentially reduce confusion surrounding scientific terms and concepts; lead to better understanding of the biosimilar development process; and ultimately increase accessibility and affordability of cancer care'. The authors believe that 'continued education will lead to more informed discussion and decision-making regarding biosimilars, which will help their successful integration and uptake in oncology'.

Conflict of interest
Several of the authors of the research paper [1] reported conflict of interest, including having worked as a consultant and having received grants from various pharmaceutical companies. For full details of the authors' conflict of interest, see the research paper [1].

Related articles
European oncologists back biosimilars with position paper

Biosimilars approved in Europe

Reference
1. Giuliani R, Tabernero J, Cardoso F, et al. Knowledge and use of biosimilars in oncology: a survey by the European Society for Medical Oncology. ESMO Open. 2019;4(2):e000460. doi:10.1136/esmoopen-2018-000460

Permission granted to reproduce for personal and non-commercial use only. All other reproduction, copy or reprinting of all or part of any 'Content' found on this website is strictly prohibited without the prior consent of the publisher. Contact the publisher to obtain permission before redistributing.

Copyright – Unless otherwise stated all contents of this website are © 2019 Pro Pharma Communications International. All Rights Reserved.