Clinical development of a bevacizumab biosimilar Posted 26/04/2019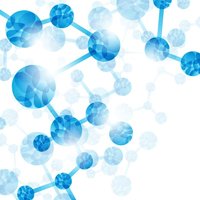 Authors, Kambiz Novin and Nafiseh Mortazavi, from medical faculties of Iranian Universities, discuss the methodological considerations for the clinical development of a bevacizumab biosimilar [1].
The purpose of the clinical similarity study is to directly compare the biosimilar candidate with the reference product, evaluating efficacy, safety and immunogenicity. It is not intended to re-establish clinical efficacy or safety; instead the goal is to confirm there are no clinically meaningful differences. It is therefore essential to consider the population, endpoints, sample size and study duration to ensure that these factors are adequately sensitive to detect differences between products, should they exist.

According to the authors, assessment of clinical equivalence for a bevacizumab biosimilar should be performed in a sensitive population, using a sensitive endpoint and using an equivalence design. Across the seven tumour types that the reference product (Avastin) has proven efficacy and safety, non-small cell lung cancer (NSCLC) shows the large magnitude of response that is needed in order to be able to detect a difference, with acceptable predicted maximal loss in long-term efficacy.

Novin and Mortazavi point out that a key determinant in the design of a clinical biosimilar study is the selection of the equivalence, or non-inferiority, margin for the primary endpoint. This margin, according to the authors, must be chosen:
(1) to maintain a substantial part of the historically established efficacy of bevacizumab, and
(2) to mitigate the risk of potential differences in long-term efficacy.

Data published by regulatory agencies indicates that overall (or objective) response (ORR) may be used as primary endpoint in the NSCLC setting for a bevacizumab biosimilar candidate. Therefore, the authors recommend the use of NSCLC with ORR as the primary endpoint for development of bevacizumab biosimilars. This is due to the large and consistent magnitude of benefit observed across historical studies and an acceptable predicted maximum loss in long-term outcome (PFS, progression-free survival). Use of metastatic colorectal cancer (mCRC), on the other hand, would lead to the need for much larger sample sizes, due to the smaller difference in ORR.

The authors also point to the European Society for Medical Oncology (ESMO) and the International Federation of Pharmaceutical Manufacturers & Associations (IFPMA) positions regarding regulatory pathways for licensing of biologicals. These state that any approved product intended to be a copy of an already licensed reference biological that does not meet or is not consistent with WHO regulatory criteria for similar biotherapeutic products – i.e. has not been demonstrated to be similar with regard to quality and non-clinical properties, as well as, clinical safety and efficacy in head-to-head comparative studies – should not be labelled or referred to as a 'biosimilar'.

Conflict of interest
The authors of the research paper [1] did not declare any conflict of interest or funding support.

Editor's comment
Readers interested to learn more about bevacizumab biosimilars are invited to visit www.gabi-journal.net to view the following manuscripts published in GaBI Journal:

Implementing a treatment registry for a biosimilar: continuous safety surveillance of the biosimilar Bevax® (bevacizumab) in Argentina

Readers interested in contributing a research or perspective paper to GaBI Journal – an independent, peer reviewed academic journal – please send us your submission here.

Related articles
ESMO survey highlights need for education and alignment

Pharma associations issue position paper on biosimilar switching

Reference
1. Novin K, Mortazavi N. Methodological consideration for clinical development of bevacizumab biosimilar candidate. Rep Radiother Oncol. 2018;5(1):e91577. doi:10.5812/rro.91577.

Permission granted to reproduce for personal and non-commercial use only. All other reproduction, copy or reprinting of all or part of any 'Content' found on this website is strictly prohibited without the prior consent of the publisher. Contact the publisher to obtain permission before redistributing.

Copyright – Unless otherwise stated all contents of this website are © 2019 Pro Pharma Communications International. All Rights Reserved.