Biosimilars and treatment of IBD in Italy Posted 03/02/2017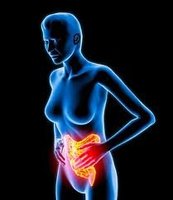 In February 2015, the patent for infliximab expired in Italy. Now, biosimilar CT-P13 products (Remsima and Inflectra), the first monoclonal antibody biosimilar of infliximab, are on the Italian market. In their recent paper, Annese et al. [1], assessed gastroenterologist's view of the use of CT-P13 for the treatment of inflammatory bowel disease (IBD) in Italy.
Biosimilars in Italy
Annese et al. reported that the Italian healthcare system is highly decentralized, with 20 Regional Health Authorities (RHAs) allocating their own financial resources. Following the initial introduction of 'simple' biosimilars, which refers to those with less structure, instability and interchangeability, e.g. growth hormones, epoetins and granulocyte colony-stimulating factor biologicals; there were pronounced differences in their uptake between regions. In June 2016, AIFA (Agenzia Italiana del Farmaco - Italian Medicines Agency) published a new concept paper on biosimilars for public consultation [2]. This was an update on that published in 2013, and it was altered to state that switching between originator and biosimilar is a decision to be left in the hands of the physician involved. In addition, Annese et al. reported that the concept paper claims that biosimilars may help develop a more competitive market, and reduce public spending.

CT-P13 approved for all indications
The authors noted that Infliximab is a monoclonal antibody which is a 'complex' molecule. It was approved by the European Medicines Agency (EMA) for the treatment of rheumatoid arthritis, ankylosing spondylitis, adult and paediatric Crohn's disease and ulcerative colitis, psoriatic arthritis, and chronic plaque psoriasis. As a result, the complex CT-P13 infliximab biosimilar was also licensed for all of these indications throughout Europe. However, Annese et al. highlighted that there was a lack of confidence in the use of biosimilar infliximab for IBD treatment at the time of its launch and approval, and that concerns were raised with regards to its use for treatment of extrapolated indications. In particular, there were concerns over the effect of switching from the originator to the biosimilar.

Lack of trial data for treatment of IBD
Annese et al. reported that there had been no randomized controlled trials on the use of CT-P13 for the treatment of IBD, which includes Crohn's disease (CD) and ulcerative colitis (UC). These disease conditions, namely CD and UC, lack a clear-cut biomarker, which means that once starting the therapy with the biosimilar or switching from the originator, a period of months will pass before any adverse effects or reduction in effectiveness is noticed.

Despite these potential pitfalls, and the limited trial data, the authors reported that in Italy the uptake of CT-P13, compared to the originator, was 11% by the end of 2015. Annese et al. concluded that trial data is on the way, and emphasized the importance of ensuring that drug safety information must always be conveyed to patients. The authors stated that, if there is the option to switch from an originator to a biosimilar, no matter the potential financial savings, patients should be informed and advised based on potential health outcomes alone.

Related articles
Biosimilars: the benefits need to be communicated

Biosimilars: clinicians and regulators need to talk

References
1. Annese V, Gabbani T, Annese AL. Biosimilars in Italy: a gastroenterologist's view. Generics and Biosimilars Initiative Journal (GaBI Journal). 2016;5(3):131-3. doi:10.5639/gabij.2016.0503.033
2. Agenzia Italiana del Farmaco. Secondo concept paper AIFA su farmaci biosimilari. 15 June 2016 [homepage on the Internet]. [cited 2017 Feb 3]. Available from: http://www.agenziafarmaco.gov.it/it/node/20049/

Permission granted to reproduce for personal and non-commercial use only. All other reproduction, copy or reprinting of all or part of any 'Content' found on this website is strictly prohibited without the prior consent of the publisher. Contact the publisher to obtain permission before redistributing.

Copyright – Unless otherwise stated all contents of this website are © 2017 Pro Pharma Communications International. All Rights Reserved.