Biosimilar etanercept demonstrates equivalent efficacy Posted 04/07/2014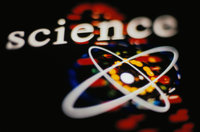 A phase III trial comparing Hanwha Chemical Corporation (Hanwha)'s biosimilar etanercept, HD203, with Enbrel (etanercept) has demonstrated equivalent efficacy [1].
The double-blind, randomized study was carried out in South Korea and evaluated the equivalence with respect to efficacy and safety of HD203 (biosimilar etanercept) and Enbrel (reference etanercept), in combination with methotrexate in patients with rheumatoid arthritis.

The results of the phase III trial were presented at the Annual Congress of the European League Against Rheumatism (EULAR) held in Paris, France, on 11–14 June 2014.

A total of 294 patients were enrolled and randomized: 147 received 25 mg HD203 and 147 received 25 mg Enbrel subcutaneously twice weekly with methotrexate for 48 weeks.

The proportion of patients achieving 20% improvement in American College of Rheumatology (ACR) criteria, ACR20, at week 24 (primary endpoint) was not significantly different for HD203 (83.48%) and Enbrel (81.36%). There were also no statistically significant differences between the groups for ACRn, change in Disease Activity Score in 28 Joints (DAS28), and EULAR response at week 24 and 48. Equivalence in efficacy was also demonstrated within predefined margins.

Analysis of safety revealed no statistically significant difference in the number of treatment-emergent (all-causality) adverse events (AEs): HD203 76.87% vs Enbrel 78.08% (p = 0.8040). Furthermore, no statistically significant differences between HD203 and Enbrel were observed with regards to adverse drug reactions, serious AEs, or discontinuations due to AEs. No unexpected AEs were observed, and few patients tested positive for anti-drug antibodies.

The authors therefore concluded that 'the study met the primary endpoint of demonstrating equivalence in efficacy of HD203 compared with Enbrel.' They added that 'HD203 was well tolerated, with a safety profile comparable to that of Enbrel in this population of Korean patients with rheumatoid arthritis.'

Hanwha made a deal with US pharma giant Merck back in 2011 to develop and commercialize a biosimilar version of Amgen and Pfizer's blockbuster rheumatoid arthritis drug Enbrel (etanercept). Under the terms of the agreement Merck is responsible for manufacturing and commercializing HD203 globally, except for in Korea and Turkey where Hanwha has retained marketing rights [2].

Conflict of interest
Some of the authors of the abstract [1] received grant/research support from Hanwha and others are employees or consultants of Hanwha.

Editor's comment
It should be noted that this study was published as an abstract and presented at a conference. These data and conclusions should be considered to be preliminary until published in a peer-reviewed journal.

Related article
Biosimilars of etanercept

References
1. Bae SC, et al. A randomized, double-blind, phase 3 equivalence trial comparing the etanercept biosimilars, HD203, with Enbrel®, in combination with methotroxate (MTX) in patients with rheumatoid arthritis (RA). EULAR 2014, Paris, France; 11-14 June 2014.
2. GaBI Online - Generics and Biosimilars Initiative. Merck enters biosimilars deal with Korea's Hanwha [www.gabionline.net]. Mol, Belgium: Pro Pharma Communications International; [cited 2014 Jul 4]. Available from: www.gabionline.net/Biosimilars/News/Merck-enters-biosimilars-deal-with-Korea-s-Hanwha

Permission granted to reproduce for personal and non-commercial use only. All other reproduction, copy or reprinting of all or part of any 'Content' found on this website is strictly prohibited without the prior consent of the publisher. Contact the publisher to obtain permission before redistributing.

Copyright – Unless otherwise stated all contents of this website are © 2011 Pro Pharma Communications International. All Rights Reserved.
Source: Clinicaltrials.gov, EULAR
Comments (2)
Response to 'Misleading text' posted 14/11/2014 - by Justyna K, GaBI Online Editorial Office
Dear Mr Woods, Thank you for your comment and for pointing out the specific details. Upon checking, we have updated the paragraph in question. We appreciate very much your kind feedback, and please continue with your valuable comments to GaBI Online. Thank you and regards, Justyna
Misleading text posted 07/10/2014 - by James Woods
The second paragraph of this article is potentially misleading - it appears to state that the equivalence study was carried out in healthy volunteers, whereas the data in this article is from the phase III study in RA patients. It appears the author has become confused by the introduction from the Bae et al. abstract where it refers to the results from the Phase I pharmakonietics and tolerability study in healthy volunteers study. This should be corrected as it is misleading as written.