BiosanaPharma starts phase I trial for omalizumab biosimilar in Australia Posted 24/05/2019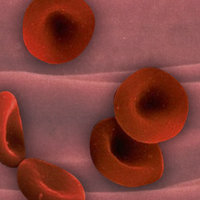 Dutch biosimilars developer BiosanaPharma announced on 21 February 2019 that it had received permission from the Australian Bellberry Human Research Ethics Committee (HREC) to start a phase I clinical trial of their first pipeline product, omalizumab.
Omalizumab is a recombinant DNA-derived humanized IgG1k monoclonal antibody that specifically binds to free human immunoglobulin E (IgE) in the blood and interstitial fluid and to membrane-bound form of IgE (mIgE) on the surface of mIgE-expressing B lymphocytes [1]. Unlike an ordinary anti-IgE antibody, it does not bind to IgE that is already bound by the high affinity IgE receptor (FcεRI) on the surface of mast cells, basophils, and antigen-presenting dendritic cells. It is used for the treatment of moderate to severe persistent asthma and chronic idiopathic urticaria despite antihistamine treatment.

BiosanaPharma's trial is a double-blind, randomized, two-parallel-group phase I bioequivalence study of their candidate omalizumab biosimilar, BP001, as lyophilized powder formulation compared with reference omalizumab (Xolair) lyophilized powder formulation in healthy male volunteers.

Prior to the submission of the Investigator Brochure to the HREC, BiosanaPharma carried out an extensive comparability exercise between BP001 and Xolair, indicating functional, binding and structural similarity between the two molecules. This extensive laboratory exercise was also sufficient for BiosanaPharma to obtain a waiver for preclinical studies in animal models from the European Medicines Agency.

The company expects the phase I trial to be concluded and fully reported in the fourth quarter of 2019.

The patents on Xolair expired in the US and in Europe in 2017 [1]. However, despite this fact, there seem to be few developers pursuing biosimilars of this biological [2]. This could mean less competition for BiosanaPharma should it manage to get its product to market.

Related article
Phase I study suggests similarity of omalizumab biosimilar

References
1. Derbyshire M. Patent expiry dates for biologicals: 2017 update. Generics and Biosimilars Initiative Journal (GaBI Journal). 2018;7(1):29-34. doi:10.5639/gabij.2018.0701.007
2. GaBI Online - Generics and Biosimilars Initiative. Biosimilars of omalizumab [www.gabionline.net]. Mol, Belgium: Pro Pharma Communications International; [cited 2019 May 24]. Available from: www.gabionline.net/Biosimilars/General/Biosimilars-of-omalizumab

Permission granted to reproduce for personal and non-commercial use only. All other reproduction, copy or reprinting of all or part of any 'Content' found on this website is strictly prohibited without the prior consent of the publisher. Contact the publisher to obtain permission before redistributing.

Copyright – Unless otherwise stated all contents of this website are © 2019 Pro Pharma Communications International. All Rights Reserved.