Biological drug evolution: inadequate short-term clinical trials Posted 01/09/2017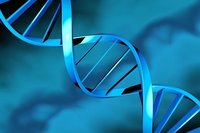 The safety profile of established biological drugs can alter over time following changes to manufacturing processes and short-term clinical trials fail to isolate adverse events, according to a report published by researchers in Scotland, UK [1].
Biological drugs, such as recombinant proteins and monoclonal antibodies, are complex molecules. They are produced in multistep manufacturing processes involving living cells and can be sensitive to any process changes which may affect the biologicals' safety profile.

The report describes how biological manufacturing changes are common and often minor. Manufacturers are only required to demonstrate that they do not cause any physiochemical changes. Some changes made to processing are more substantial and are employed to improve clinical parameters. In such cases, additional short-term clinical trials are required by regulation to detect any potential adverse events. Sequential manufacturing changes can lead to 'biological evolution' whereby the biological becomes divergent from that which was originally approved. In such cases, the authors ask, 'Does the drug retain the safety and efficacy profile of the original?'

Divergent evolved biological
The authors highlight that the primary safety concern with biosimilars is that they are similar to licensed biologicals, but are made by new manufacturing processes with limited clinical trials. However, changes to manufacturing processes of established brands can equally effect their quality, safety and efficacy and this is often overlooked. The short-term clinical trial data of biologicals produced in altered processes does not detect long-term changes in safety and efficacy. So, a product may have diverged positively from its originator in the short term, but this may mask detrimental long-term effects.

Inadequate short-term data
The report gives an example of where regulatory procedures for approval of evolved biologicals led to potentially fatal side effects being seen in Europe, but not in the US. Here, recombinant interferon beta, used in treatment of multiple sclerosis, underwent two sequential changes which caused thrombotic microangiopathy and renal failure in some European patients, where the European Medicines Agency (EMA) approved its use. The US Food and Drug Administration (FDA) had not approved the evolved drug. The authors voice concerns over the lack of action and warnings that followed the issues associated with the evolved interferon beta, in contrast to the quick response and action that is normally observed when a new drug on the market reveals adverse events.

The authors conclude by stating that uncommon but serious events, such as the above, would have been detected in extensive clinical trials and that shorter trials of evolved products may fail to detect a single case. If no adversities are detected initially, then they will only be picked up by post-approval spontaneous reporting which can lead to data dilution. Here, only a small fraction of such cases will be reported and this data will be pooled with that of the originator biological formulation. Overall, more research is required to understand the long-term safety implications of biological evolution and safety frameworks need to be improved.

A summary of the need for improved awareness and improved pharmacovigilance as described in this report is presented in another article.

Conflict of interest
The authors of the research paper [1] declared that there were no conflicts of interest.

Related articles
Biological drug evolution: improved awareness and pharmacovigilance required

Italian study compares epoetin biosimilars and originator biologicals

Evidence on biosimilar efficacy and safety leads to ASAS/EULAR recommendation

Reference
1. Casadevall N, Flossmann O, Hunt D. Evolution of biological agents: how established drugs can become less safe. BMJ 2017;357:j1707.

Permission granted to reproduce for personal and non-commercial use only. All other reproduction, copy or reprinting of all or part of any 'Content' found on this website is strictly prohibited without the prior consent of the publisher. Contact the publisher to obtain permission before redistributing.

Copyright – Unless otherwise stated all contents of this website are © 2017 Pro Pharma Communications International. All Rights Reserved.