Approval of biosimilars in rheumatology Posted 26/06/2015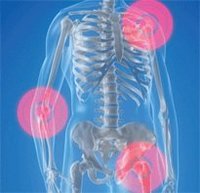 Biosimilars are approved following a regulatory pathway different to that of generics, as they are not molecularly identical to their reference products. Currently, only one biosimilar is approved by the European Medicines Agency (EMA) for the treatment of rheumatological diseases: an infliximab biosimilar, which is commercialized as Remsima/Inflectra [1]. With this approval in mind, author Gilberto Castañeda-Hernández and co-authors discuss what rheumatologists should know about biosimilars [2].
Following the lead of EMA, regulatory agencies in other countries, including Canada, Colombia, Japan, South Korea and Turkey, have approved this infliximab biosimilar. Recently, an infliximab similar biologic with the commercial name Infimab, and an adalimumab similar biologic with the commercial name Exemptia, were approved in India, while HD203, an etanercept biosimilar, was approved in South Korea. Whether other countries will approve these products with the data currently available, however, remains to be seen. Currently, numerous candidate biosimilars are in development and it is likely that some of them will be commercialized in the near future.

Biosimilars must show equivalent efficacy and safety with regard to the corresponding originator biological in head-to-head clinical studies including a sufficient number of patients. Hypothesis tests such as the Student t test and ANOVA, are designed to show superiority, not equivalence, and hence are not suitable for biosimilarity. To show equivalence, the ratio of the outcome parameter values originator/biosimilar ± 95% confidence interval (CI) is estimated. An equivalence range must be pre-established based on the available evidence for the originator. If the totality of the 95% CI falls within this range, equivalence is concluded. It has been suggested that non-inferiority studies can also be used if appropriately justified. However, at present, non-inferiority is not considered acceptable for biosimilars in the area of rheumatology.

Biomimics, also known as intended copies, are non-originator biologicals that have received marketing approval before biosimilar regulations were put in place. They are currently available in some Asian and Latin American countries [3]. Biomimics cannot be considered to be biosimilars, since they have not been subjected to review by an appropriate regulatory body according to a pre-specified regulatory pathway for biosimilar approval. There are only two options for biomimics: either document their efficacy and safety in well-designed comparative effectiveness clinical trials and subject them to regulatory review so that they can become true biosimilars, or remove them from the market altogether.

The perception of biosimilars in rheumatology has evolved over the past several years. Distrust about the use of biosimilars in clinical practice has waned as regulatory pathways have been implemented and applied to the approval of a biosimilar infliximab. Familiarity with issues regarding study design and methods of analysing data obtained in comparative clinical trials allows improving decision-making surrounding the prescription of biosimilars to patients with rheumatic diseases.

Conflict of interest
The authors of the research paper [2] did not provide any conflict of interest statement.

Abstracted by Dr Gilberto Castañeda-Hernández, Departamento de Farmacología, Centro de Investigación y de Estudios Avanzados del Instituto Politécnico Nacional, México, Distrito Federal, Mexico.

Editor's comment
It should be noted that 'similar biologics' approved in India might not have been authorized following as strict a regulatory process as is required for approval of biosimilars in the European Union. The EMA (European Medicines Agency) regulatory requirements ensure the same high standards of quality, safety and efficacy for biosimilars as for originator biologicals, and also include a rigorous comparability exercise with the reference product.

Readers interested to learn more about biosimilars in Latin America are invited to visit www.gabi-journal.net to view the following manuscript published in GaBI Journal:

Payer and physician evidence and discount requirements for biosimilars in three Latin American countries

Related article
Mexico issues rules on biolimbos

References
1. GaBI Online - Generics and Biosimilars Initiative. Biosimilars approved in Europe [www.gabionline.net]. Mol, Belgium: Pro Pharma Communications International; [cited 2015 Jun 26]. Available from: www.gabionline.net/Biosimilars/General/Biosimilars-approved-in-Europe
2. Castañeda-Hernández G, González-Ramírez R, Kay J, Scheinberg MA. Biosimilars in rheumatology: what the clinician should know. RMD Open. 2015;1:e000010. doi:10.1136/rmdopen-2014-000010
3. GaBI Online - Generics and Biosimilars Initiative. Regulation of similar biotherapeutic products in Latin America [www.gabionline.net]. Mol, Belgium: Pro Pharma Communications International; [cited 2015 Jun 26]. Available from: http://www.gabionline.net/Biosimilars/Research/Regulation-of-similar-biotherapeutic-products-in-Latin-America

Permission granted to reproduce for personal and non-commercial use only. All other reproduction, copy or reprinting of all or part of any 'Content' found on this website is strictly prohibited without the prior consent of the publisher. Contact the publisher to obtain permission before redistributing.

Copyright – Unless otherwise stated all contents of this website are © 2015 Pro Pharma Communications International. All Rights Reserved.