ASCO/ASH update ESA recommendations Posted 03/05/2019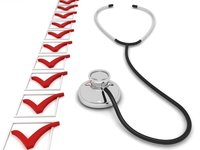 The American Society of Clinical Oncology (ASCO) and the American Society of Hematology (ASH) have updated their recommendations on the management of cancer-associated anaemia with erythropoiesis-stimulating agents (ESAs).
ESAs are biological analogues of human erythropoietin used for the treatment of anaemia associated with chronic kidney disease (CKD) and chemotherapy treatment in cancer patients.

ASCO and ASH first published a joint evidence-based clinical practice guideline for the use of ESAs in adults with cancer and anaemia in 2002, with updates in 2007 and 2010.

In order to update their recommendations on ESAs ASCO and ASH carried out a search of PubMed and the Cochrane Library for randomized controlled trials (RCTs) and meta-analyses of RCTs in patients with cancer published between 31 January 2010 and 14 May 2018. For biosimilar ESAs, the literature search was expanded to include meta-analyses and RCTs in patients with cancer or CKD and cohort studies in patients with cancer due to limited RCT evidence in the cancer setting.

An Expert Panel was set up by ASCO and ASH to review the evidence and revise the previous recommendations as needed. The primary literature review included 15 meta-analyses of RCTs and two RCTs.

The results showed that there is increasing evidence to suggest that adding iron to treatment with an ESA may improve haematopoietic response and reduce the likelihood of a red blood cell (RBC) transfusion. The biosimilar literature review suggested that biosimilars of epoetin alfa have similar efficacy and safety to reference products, although evidence in cancer remains limited.

The societies therefore recommended that 'ESAs (including biosimilars) may be offered to patients with chemotherapy-associated anaemia whose cancer treatment is not curative in intent and whose haemoglobin has declined to < 10 g/dL', although they added that 'RBC transfusion is also an option'. They cautioned, however, that 'with the exception of selected patients with myelodysplastic syndromes, ESAs should not be offered to most patients with nonchemotherapy-associated anaemia'. They also recommended that 'during ESA treatment, haemoglobin may be increased to the lowest concentration needed to avoid transfusions. Iron replacement may be used to improve haemoglobin response and reduce RBC transfusions for patients receiving ESA with or without iron deficiency'.

Conflict of interest
Several of the authors of the research paper [1] reported conflicts of interest, including having received research funding from, having served in a consulting or advisory role for, and having received honoraria from pharmaceutical companies. For full details of the authors' conflicts of interest, see the research paper [1].

Editor's comment
Readers interested to learn more about biosimilars are invited to visit www.gabi-journal.net to view the following manuscript published in GaBI Journal:

Update on clinical practice guideline on the use of epoetin and darbepoetin in adult patients with cancer

Readers interested in contributing a research or perspective paper to GaBI Journal – an independent, peer reviewed academic journal platform – please send us your submission here.

Related articles
ASCO/ASH give recommendations for biosimilar ESAs

ASCO issues position statement on biosimilars in oncology

Reference
1. Bohlius J, Bohlke, K Roberto Castelli, et al. Management of cancer-associated anemia with erythropoiesis-stimulating agents: ASCO/ASH clinical practice guideline update.

Permission granted to reproduce for personal and non-commercial use only. All other reproduction, copy or reprinting of all or part of any 'Content' found on this website is strictly prohibited without the prior consent of the publisher. Contact the publisher to obtain permission before redistributing.

Copyright – Unless otherwise stated all contents of this website are © 2019 Pro Pharma Communications International. All Rights Reserved.