Home / Biosimilars / News / Biosimilar EPO, vildagliptin and liraglutide among latest Japanese recommendations
Biosimilar EPO, vildagliptin and liraglutide among latest Japanese recommendations Posted 21/12/2009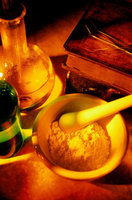 The latest batch of positive product recommendations in Japan includes a biosimilar erythropoietin (EPO) and two novel antidiabetics, Novartis's DPP-4 inhibitor Equa (vildagliptin) and Novo Nordisk's GLP-1 analogue Victoza (liraglutide).
The recombinant EPO, an epogin kappa product, was co-developed by originator JCR Pharmaceuticals (as JR-013) and Kissei. It was filed around a year ago as a follow-on biosimilar to epoetin-alfa, for the treatment of renal anaemia in dialysis patients and premature infants.

It will be the second biosimilar to be approved in the country following a version of Pfizer's recombinant growth hormone, Genotropin, developed by Sandoz (Novartis's generics unit). This was launched recently, for the same indications as the original product.

Like other first generics, the JCR/Kissei product is expected to be reimbursed at 70% of the original's current price; the main epoetin-alfa product now marketed in Japan is Kyowa Hakko Kirin's Espo.

The biosimilar is manufactured using a low-cost, non-serum-based method, which the developers say cuts the potential for viral contamination. Given the spread of flat sum reimbursement for dialysis procedures in Japan, and the related need to control drug component costs, it may find favour in the country's US$1 billion-plus EPO sector.

Equa, marketed as Galvus elsewhere, will provide the first same-class competition in Japan to Merck & Co/Ono's Januvia/Glactiv (sitagliptin). This was just approved in November 2009 and is currently awaiting a reimbursement price.

The Novartis product, filed in May 2008, was recommended by a review committee of the Ministry of Health, Labour and Welfare's drugs and food sanitation council for use in type 2 diabetes patients unresponsive to diet and exercise, or as add-on therapy in patients responding inadequately to this regimen plus sulphonylurea (SU) drug treatment.

The indication differs from that for Januvia, which was approved in Japan for the same setting but also as add-on therapy in patients responding inadequately to diet/exercise plus treatment with either thiazolidinediones (TZDs) or biguanides.

In the EU, Galvus is approved for use in combination with an SU or either metformin or a TZD. A single pill combination with metformin has also been launched in Europe as Eucreas.

Other DPP-4 inhibitors awaiting approval in Japan include Takeda's alogliptin, although its precise regimen is as yet unclear.

Liraglutide, filed in July 2008, was recommended for the same indication as vildagliptin. The once-daily injected drug acts as an analogue of human glucagon-like peptide-1 to stimulate the release of insulin, but only when glucose levels are elevated. Because of its novel nature, it will be subject to further discussion by the council prior to final approval.

Lilly's competing but twice-daily GLP-1 analogue, Byetta (exenatide), is also awaiting approval in Japan, but was filed only in August 2009.

Other products receiving a positive opinion included Shionogi's serotonin/noradrenaline reuptake inhibitor Cymbalta (duloxetine, licensed from Lilly) for depression (filed in January 2008), and Mitsubishi Tanabe's Remicade (infliximab, licensed from Johnson & Johnson) for psoriasis, an additional indication (submitted in February 2008).

Abbott's Humira (adalimumab) was recommended for psoriasis in Japan last month, meaning that both products now look likely to reach the market around the same time for the new use.

The council committee also gave preliminary regulatory clearance to several combination products: Pfizer's Xalacom (latanoprost plus timolol maleate) for glaucoma and ocular hypertension, and two hypertension therapies, Novartis's Exforge (valsartan plus amlodipine) and Daiichi Sankyo's Rezaltas (olmesartan plus azelnidipine).

Filed in December 2008, the latter is currently listed in development in Japan only, although the company has launched or is developing other combinations of olmesartan there and in other markets.

Products approved for use in additional indications or presentations included Boehringer Ingelheim's Respimat and cartridge kit presentation of Spiriva (tiotropium) for chronic obstructive pulmonary disease, and Janssen Pharma's Durotep (fentanyl) patch for moderate to severe, treatment-resistant non-cancer chronic pain.

Reference:
Haydock I. Biosimilar EPO and vildagliptin among latest Japanese recommendations. Scrip News. 2009 Nov 30.