Biocad and Epirus to invest in follow-on biological products in Brazil Posted 31/10/2013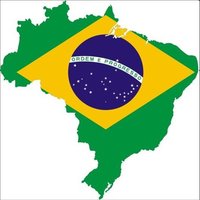 Biocad Russia is to open a US$40 million facility to produce three follow-on biological products in Brazil.
Dr David Zylbergeld, the company's CEO in Brazil, said that Biocad intends to have the new plant, which will be built in the southern Brazilian state of Parana, up and running in 2015.

The Biocad facility will produce follow-on biological versions of cancer blockbusters Herceptin (trastuzumab) and Rituxan/MabThera (rituximab), along with hepatitis C treatment pegylated interferon.

Part of the funding for the project will come from the Brazilian development Bank (Banco Nacional de Desenvolvimento Econômico e Social, BNDES). The Brazilian Government is willing to put up some of the financing to try to reduce its expenses for buying drugs by encouraging more domestic production. In 2012, the Brazilian Government spent about US$200 million on buying the three drugs, both from the local market and through imports.

The Brazilian Government is promising to significantly increase spending on drugs. It spent US$2.8 billion on public medicine in 2012, but has pledged to boost the spending on drugs to nearly US$14 billion by 2016.

This is not the first agreement Biocad has made in Brazil. In June 2013, the company signed an agreement with a leading Brazilian state pharmaceutical company, the Technology Institute of Parana, or Tecpar, to produce a follow-on biological product of Roche's anticancer drug Avastin (bevacizumab).

Biocad is also reportedly already carrying out phase III clinical trials in Latin America for similar biotherapeutic products of bevacizumab, rituximab and trastuzumab [1] and is looking to expand its Latin American business, possibly by setting up a facility in Argentina.

Due to governmental intervention, Brazil is becoming an ever more interesting target for biosimilars developers, and recently US-based Epirus Biopharmaceuticals (Epirus) also announced that it had signed a follow-on biological products deal in Brazil. On 22 October 2013, Epirus entered into collaboration with local manufacturer Orygen Biotecnologia for the development, manufacturing and commercialization of several follow-on biological products in Brazil. The two companies will collaborate to register Epirus' infliximab follow-on biological product (BOW-015) with Brazil's National Agency of Sanitary Surveillance (ANVISA), as well as develop additional follow-on biological products for manufacture and commercialization in Brazil.

Editor's comment
It should be noted that 'non-originator biologicals' approved in Russia, 'follow-on biological products' approved in Brazil and 'similar biotherapeutic products' approved in Latin America might not have been authorized following as strict a regulatory process as is required for approval of biosimilars in the European Union. The EMA (European Medicines Agency) regulatory requirements ensure the same high standards of quality, safety and efficacy for biosimilars as for originator biologicals, and also include a rigorous comparability exercise with the reference product.

Related articles
Similar biotherapeutic products approved and marketed in Latin America

Biocad signs deal for biosimilar darbepoetin alpha in Turkey

Reference
1. GaBI Online - Generics and Biosimilars Initiative. Similar biotherapeutic products under development in Latin America [www.gabionline.net]. Mol, Belgium: Pro Pharma Communications International; [cited 2013 Oct 31]. Available from: www.gabionline.net/Biosimilars/General/Similar-biotherapeutic-products-under-development-in-Latin-America

Permission granted to reproduce for personal and non-commercial use only. All other reproduction, copy or reprinting of all or part of any 'Content' found on this website is strictly prohibited without the prior consent of the publisher. Contact the publisher to obtain permission before redistributing.

Copyright – Unless otherwise stated all contents of this website are © 2013 Pro Pharma Communications International. All Rights Reserved.