Teva asks FDA to delay approval of Biogen's MS drug Posted 18/01/2013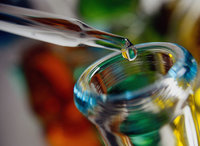 Teva Pharmaceutical Industries (Teva) has petitioned FDA not to approve Biogen Idec's (Biogen's) investigational pill for treatment of multiple sclerosis, BG-12 (dimethyl fumarate), citing safety concerns.
The move comes as an attempt to block, or at least delay, the launch of a drug that would compete with Teva's blockbuster drug Copaxone (glatiramer acetate injection), the world's best-selling treatment for multiple sclerosis.

Teva filed a citizen's petition to prevent FDA approving Biogen's BG-12 pill, also known as Panoplin, without first holding an advisory committee meeting where its safety can be evaluated by a panel of experts.

Israel-based Teva stated in its petition that it had uncovered troubling information about the safety and effectiveness of BG-12 capsules. Adding that information, posted on a 'publicly accessible website' by Biogen contained potentially worrying information regarding side effects including kidney damage, for those treated with three capsules of the drug per day. Although no statistically significant problems regarding patient's kidney function has been discovered at the dosage level of two capsules per day, which is likely to be approved by FDA.

Teva is right to be worried. BG-12 has the advantage of being administered orally, in contrast to Teva's Copaxone, which is administered by daily subcutaneous injection. BG-12 could therefore pose fierce competition to Copaxone, which currently has a roughly 40% share of the multiple sclerosis market and is thought to account for roughly 50% of Teva's profits.

BG-12 is currently under regulatory review in Australia, Canada, EU, Switzerland and the US.

FDA advisory panel has until 28 March 2013 to decide whether BG-12 meets safety standards that would permit the drug to be approved.

Related articles

Copaxone sees off generics challenge

Teva continues its fight to prevent generic glatiramer acetate

Teva again files citizen petition against generic Copaxone

Permission granted to reproduce for personal and educational use only. All other reproduction, copy or reprinting of all or part of any 'Content' found on this website is strictly prohibited without the prior consent of the publisher. Contact the publisher to obtain permission before redistributing.