Innovation over imitation: Tools to compete and win with 'biobetter' FOBs Posted 03/02/2010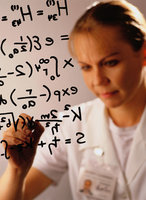 In an article by Xencor President and CEO Bassil Dahiyat, published in Pharmaceutical Executive on 4 November 2009, the development of 'biobetter' follow-on biologics (FOBs) — optimised versions of pioneer drugs that have improved pharmaceutical properties but carry only minor changes in structure — is discussed.
As Mr Dahiyat points out, pioneer biologicals will still face stiff competition from any next-generation biologicals that show improved performance. Some 200 biologicals are already on the market, and another 800 are in the development pipeline to treat conditions from cancer to multiple sclerosis (MS). This growth and change in market dynamics will force branded producers to defend market share. Superior product will give pharmaceutical companies the edge to offset competition from a FOB that has no distinct advantage over the first-generation product. Generics companies have more than one option. Instead of advancing biosimilars, they can out-compete the pioneer products, increase market share, and avoid start-up costs, building overall profits.

"In this hyper-competitive biologicals market, is there a way to exploit patent expirations to yield increased market share?" he asks in his article. "Yes, particularly because of new technologies that can support development of 'biobetters'".

Mr Dahiyat explains how it works. A company starts with a validated drug target, established market, and a proven clinical development approach, but incorporates a simple change in the development process or design of the drug molecule that could drastically improve the product offering. By modifying the pioneer product, a biobetter developer can cut the clinical development risk associated with an entirely new molecule, and still compete with the originator's product. Technologies that enable a biobetters approach include antibody design methods such as Fc (fragment crystallisable region) engineering, which provides for superior potency and shelf life; manufacturing expression hosts for improved glycosylation; and injectable delivery systems.

Given the looming patent cliff, the biobetter opportunity is presenting itself now. Nearly all biologicals have patent expirations coming within the next 10 years, including an entire class of blood-cell growth factors and interferons due to expire in 2011 to 2014. A second wave of expirations is set for 2014–2018, including the largest class of biologicals by market size, monoclonal antibodies. During this wave, blockbusters Humira, Herceptin, Synagis, Avastin, and Rituxan will go off-patent. Tools are now available for drug developers and manufacturers to improve these products and claim a superior position in the biologicals market. Each approach adds some clinical risk, but also dramatically reduces the commercial exposure. (see also Innovation over imitation: New FOBs technologies, Innovation over imitation - Charting the FOBs landscape, Innovation over imitation - New FOBs technologies, Innovation over imitation - How to deliver FOBs on the bottom line, Innovation over imitation: High-cost biosimilar FOB development, slow uptake and Innovation over imitation: 'Biobetter' follow-on biologics)

Reference:

Bassil Dahiyat. Innovation Over Imitation. Pharmaceutical Executive. 2009 November 4.
Source: Pharmaceutical Executive