Innovation over imitation - Charting the FOBs landscape Posted 03/02/2010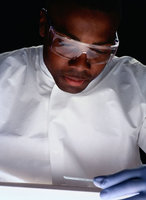 In an article by Xencor President and CEO Bassil Dahiyat, published in Pharmaceutical Executive on 4 November 2009, the development of 'biobetter' follow-on biologics (FOBs) — optimised versions of pioneer drugs that have improved pharmaceutical properties but carry only minor changes in structure — is discussed.
He states that as the competition heats up in FOBs, there are two distinct categories of combatants among the major players. The first is branded pharmaceutical innovators, committed to adding 'generics' capabilities to develop FOBs. The second is generics companies adding capabilities to develop biosimilars and innovator products.

While in this latter case, attention has focused on US generics companies, according to Mr Dahiyat the real threat for the long term may be generics players based in emerging markets such as China and India. Companies like Ranbaxy and Dr. Reddy's can leverage favourable regulatory conditions in the home market for biosimilars and their low-cost development infrastructure to penetrate the global market, including Europe, Japan, and the US.

The Big Pharma players include the few companies that have all of the organic capabilities to innovate in FOBs, including a rich history and expertise in biologicals development, launch, and marketing, as well as expansive manufacturing capabilities and facilities. These companies have achieved success in high-risk, high-reward innovator products to fill unmet medical needs in a number of diverse markets. The costs are high, but so are the returns.

However, he warns that an entrance into FOBs enables a completely different model that is lower-risk, and focuses on re-engineering products rather than novel and unproven biology. In fact, entrance into 'biobetter' FOBs greatly facilitates life-cycle management of their own legacy products.

Mr Dahiyat adds that mid-sized to large generics companies that have expertise in generics development, but require additional marketing expertise to launch differentiated products and shape new markets, will also pursue biobetters. "But entrance into FOBs will require an approach that relies more on technical know-how and niche physician networks than process duplication and broad-based marketing tactics", he warns. Teva, Sandoz, and Mylan are large, well-established generics companies that have either brought biosimilars to market or intend to do so in the near future. According to him, all would be well positioned to develop and market biobetters.(see also Innovation over imitation: New FOBs technologies, Innovation over imitation - How to deliver FOBs on the bottom line, Innovation over imitation: Tools to compete and win with 'biobetter' FOBs, Innovation over imitation: High-cost biosimilar FOB development, slow uptake and Innovation over imitation: 'Biobetter' follow-on biologics)

Reference:

Bassil Dahiyat. Innovation Over Imitation. Pharmaceutical Executive. 2009 November 4.
Source: Pharmaceutical Executive