Innovation over imitation: 'Biobetter' follow-on biologics Posted 03/02/2010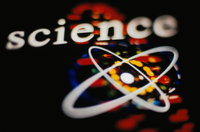 In an article by Xencor President and CEO Bassil Dahiyat, published in Pharmaceutical Executive on 4 November 2009, the development of 'biobetter' follow-on biologics (FOBs) — optimised versions of pioneer drugs that have improved pharmaceutical properties but carry only minor changes in structure — is discussed.
As Mr Dahiyat points out, with revenue prospects increasingly static for small molecules, the onus is on drugmakers to generate new sources of "spark". FOBs have been cast as the next big driver of growth, but there are trip wires that could short-circuit any strategies for competing in this segment. While FOBs have tremendous revenue potential, companies must consider a number of risk factors when staking a claim in the business — unique science, regulatory complexities, and the head start granted a few key players suggest that this is not a sector for the faint of heart.

Mr Dahiyat explains the market for FOBs exemplifies just how adversity can lead to opportunity. As patents on first-generation biologicals expire, demand is increasing for more options to provide successor follow-on biologics that can maintain progress in the treatment of chronic and complex diseases, at lower cost. As biologicals begin to make up a larger share of the medicine cabinet, sustaining their value in the marketplace beyond patent expiry creates an opportunity for new sales — assuming the right regulatory policies are in place.

Mr Dahiyat writes that according to Datamonitor, 16 biologicals will lose their patent protection in the US alone by 2015, and this number is likely to be exceeded in other regions like Europe, where a specific regulatory pathway for approval of FOBs is already in place.

These precedents, as well as anticipated cost savings from FOB prescribing, are driving changes in US legislation to define a dedicated FOB approval process and provide a specific period of market exclusivity for pioneer products. Both 'Big Pharmas' and generics companies are staking out their positions; the final arrangement — likely tied to pending congressional action on comprehensive healthcare reform — will determine which players lead the competition in this space.

According to Mr Dahiyat, even with clear policies in place, companies need to assess whether FOBs will actually be adopted by the markets they target. Attention has focused on exclusivity periods and bioequivalence standards for FOBs, yet success in the field will ultimately come to those that create the most innovative commercial approach. The winners will be those who develop superior biological products with improved characteristics that meet the needs of patients and physicians, and do it cost-effectively. (see also Innovation over imitation: New FOBs technologies, Innovation over imitation - Charting the FOBs landscape, Innovation over imitation: Tools to compete and win with 'biobetter' FOBs, Innovation over imitation: High-cost biosimilar FOB development, slow uptake and Innovation over imitation - How to deliver FOBs on the bottom line)

Reference:

Bassil Dahiyat. Innovation Over Imitation. Pharmaceutical Executive. 2009 November 4.
Source: Pharmaceutical Executive