Fujifilm ramps up biosimilars production as UK court allows Humira biosimilar Posted 28/04/2017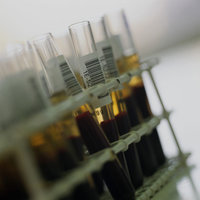 A UK court has ruled in the favour of Japan-based Fujifilm Kyowa Kirin Biologics' Humira biosimilar. The Fujifilm corporation has also announced a multi-million-dollar investment in its biologicals production facilities in the US.
Fujifilm is one of several Japanese firms focusing on the development of biological drugs. The company has recently invested over US$90 million in manufacturing plants in the US.

Fujifilm Diosynth Biotechnologies (Diosynth), a partnership between Fujifilm and Mitsubishi, is a biological Contract Development and Manufacturing Organization (CDMO) offering cell line development, process development, analytical development, clinical and commercial manufacturing services. To increase its production capacity, Diosynth has recently completed a multi-million-dollar cGMP (current good manufacturing practice) manufacturing facility in Texas, USA.

The facility, which will begin operations in 2018, offers state-of-the-art mammalian cell culture facilities. Due to increasing demand, the company plans to invest a further US$23 million on the plant, as well as US$9 million on its site in Billingham in the UK.

The Texas plant will be home to Diosynth's 'Saturn Monoclonal Antibody Platform' with high-throughput manufacturing facilities. It will have a starting cell culture capacity of 6,000 litres, which could be expanded to 24,000 litres. The UK site – dubbed the 'Mammalian Cell Culture Center of Excellence' – offers over 10,000 square feet of laboratory space including automated bioreactors and chromatography systems.

Through enhancing its production facilities, the company hopes to acquire US$1 billion biologicals contract work by 2023. Diosynth's CEO Steve Bagshaw said that the company aims to become an industry leader in biological contract development and manufacturing. As an increasing number of companies outsourcing their process development and manufacturing activities, the CDMO market is expected to grow by 8% each year.

Even this investment may not be enough to meet demand, and Fujifilm may also purchase new facilities. General Manager of their Biologicals CDMO division suggests the company intends to also focus on innovative drug development, and plans to invest to secure new production lines to increase capacity.

This extra capacity may be very much needed, given some recent good news received by the company. In March, the UK high court ruled in favour of Fujifilm Kyowa Kirin Biologics' case against AbbVie, allowing Fujifilm to market a biosimilar of Humira (adalimumab) – a blockbuster biological used to treat arthritis and other inflammatory conditions. Sales of Humira since its approval have exceeded US$14 billion, making it the best-selling drug of all time [1].

The proceedings began in October 2015, when Fujifilm sought a declaration that AbbVie's dosing patents for rheumatoid arthritis, psoriasis and psoriatic arthritis were invalid. Fujifilm is currently preparing an application for marketing authorization for biosimilar adalimumab, FKB327. Fujifilm was joined by Samsung Bioepis in the trial, which is also preparing to market a biosimilar version of Humira, pending approval by the European Medicines Agency.

Although AbbVie has claimed it will be hard for competitors to launch a rival product, due to its extensive manufacturing experience, Justice Carr made it clear there were no grounds for retaining the patent protection. In the US, a Humira biosimilar has already been approved, although it has not yet been launched on the market [2].

Related articles
Pivotal clinical trials for adalimumab biosimilars

AstraZeneca and Fujifilm Kyowa Kirin Biologics to collaborate on bevacizumab biosimilar

Japanese firms developing biosimilars

References
1. GaBI Online - Generics and Biosimilars Initiative. Biosimilars of adalimumab [www.gabionline.net]. Mol, Belgium: Pro Pharma Communications International; [cited 2017 Apr 28]. Available from: www.gabionline.net/Biosimilars/General/Biosimilars-of-adalimumab
2. GaBI Online - Generics and Biosimilars Initiative. Biosimilars approved in the US [www.gabionline.net]. Mol, Belgium: Pro Pharma Communications International; [cited 2017 Apr 28]. Available from: www.gabionline.net/Biosimilars/General/Biosimilars-approved-in-the-US

Permission granted to reproduce for personal and non-commercial use only. All other reproduction, copy or reprinting of all or part of any 'Content' found on this website is strictly prohibited without the prior consent of the publisher. Contact the publisher to obtain permission before redistributing.

Copyright – Unless otherwise stated all contents of this website are © 2017 Pro Pharma Communications International. All Rights Reserved.
Source: England and Wales High Court, Fujifilm