EMA definitions of generics and biosimilars Posted 21/10/2011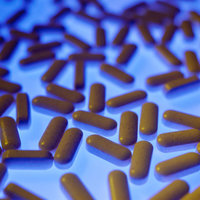 Confusion surrounding terms used in the global field of generics and biosimilars is a recognised problem. The members of the Biosimilar Medicinal Products Working Party at EMA have recently expressed the need to propose a more precise definition for biosimilars due to problems arising from imprecise usage of the term in the scientific literature and elsewhere [1].
The source of some of this confusion is due to authorities in various regions of the world defining terms differently and other instances are due to a misunderstanding of the actual nature, characteristics, and method of research and manufacture of these biological products.

In an attempt to improve public understanding, here is a glossary of the relevant terms for biosimilars and generics as defined by EMA [2].
Term or abbreviation

EMA definition

Active ingredient

Any component that is intended to furnish pharmacological activity or other direct effect in the diagnosis, cure, mitigation, treatment, or prevention of disease, or to effect the structure or any function of the body of man or other animals.

Bioavailability

The rate and extent to which the active ingredient or active moiety is absorbed from a medicinal product and becomes available at the site of action.

Bioequivalence

The absence of a significant difference in the rate and extent to which the active ingredient or active moiety in pharmaceutical equivalents or pharmaceutical alternatives becomes available at the site of action when administered at the same molar dose under similar conditions in an appropriately designed study.

Biological medicinal product

A biological medicinal product is a medicinal product whose active substance is made by or derived from a living organism.

Biosimilar medicinal product

A biosimilar medicinal product is a medicinal product which is similar to a biological medicinal product that has already been authorised (the 'biological reference medicinal product'). The active substance of a biosimilar medicinal product is similar to the one of the biological reference medicinal product.

The name, appearance and packaging of a biosimilar medicinal product may differ to those of the biological reference medicinal product. It may also contain different inactive ingredients.

Effectiveness/efficacy

The measurement of the product's desired influence on a specific disease state/power to produce a result. Effectiveness refers to what happens under actual conditions of use while efficacy refers to what occurs in ideal conditions.

EMA

European Medicines Agency (formally known as EMEA until December 2009).

Generic medicinal product

A medicinal product which has the same qualitative and quantitative composition in active substances and the same pharmaceutical form as the reference medicinal product, and whose bioequivalence with the reference medicinal product has been demonstrated by appropriate bioavailability studies. (Reg. 726/2004, Art 10, 2b)

Generic 'copies' can only be marketed after the originator's patent protection and/or marketing exclusivity has expired.

INN (international nonproprietary name)

The INN identifies pharmaceutical substances or active pharmaceutical ingredients. Each INN is a unique name that is globally recognised and is public property. A nonproprietary name is also known as a generic name. (WHO)

Market exclusivity

Refers to orphan drugs which have been designated as such in the EU who receive a 10-year market exclusivity for the indication for which they have been authorised.

Marketing exclusivity

A mechanism by which an innovative medicinal product is protected from generic competition beyond that conferred by the patent, in order to compensate for the time taken to develop the product. The EU scheme is described under SPC (Supplementary Protection Certificate) and Abridged MAA.

Medicinal product

A finished dosage form, for example, tablet, capsule, solution, etc., that contains an active ingredient generally, but not necessarily, in association with inactive ingredients. The term also includes a finished dosage form without an active ingredient that is intended to be used as a placebo.

OTC (Over-the-counter)

Medicinal products which may be purchased without a doctor's prescription.

Renewal

After the first 5 years of an active marketing authorisation of a medicinal product, the MAH [Marketing authorisation holder] should submit a report to a European or International regulatory authority (for EU Mutual Recognition and Centralised Procedures). After a first renewal, the CHMP [Committee for Medicinal Products for Human Use] will decide if a further renewal may be necessary.

Safety

The evaluation of the potential for side effects. It reflects the product's overall risk to benefit relationship.

Safety evaluation

Studies in animals to determine whether there is an acceptable risk in giving the medicinal product to human.
Editor's comment
It can sometimes be hard to keep up with terminology developments in the pharmaceutical industry, and especially with the new, yet fast-moving, biosimilars area. This is coupled with confusion over different terminology being used in different regions of the world.

Please feel free to share your thoughts via email or in the comments section below. What is your opinion on the matter of generics and biosimilars terminology. Do you find it confusing? Have you come across incorrect usage of any of the above terms?

If you are interested in contributing a research article in a similar area to GaBI Journal, please send us your submission here.

Related articles

Controversial nomenclature for new biosimilars

EMA proposes more precise definition for biosimilars

A biosimilar by any other name …

References

1. Weise M, Bielsky M, De Smet K, Ehmann F, Ekman N, Narayanan G, et al. Biosimilars—why terminology matters. Nat Biotechnol. 2011(8); 29:690-3.

2. EMA. Glossary (terms and abbreviations). EMA/635046/2010. 09 December 2010. Available from: www.ema.europa.eu/docs/en_GB/document_library/Other/2010/12/WC500099907.pdf

Permission granted to reproduce for personal and educational use only. All other reproduction, copy or reprinting of all or part of any 'Content' found on this website is strictly prohibited without the prior consent of the publisher. Contact the publisher to obtain permission before redistributing.