Biosimilars of palivizumab Posted 01/12/2017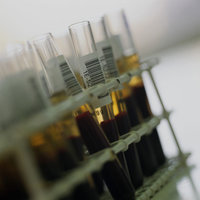 Palivizumab is a humanized monoclonal antibody. It targets the fusion protein of respiratory syncytial virus (RSV) inhibiting its entry into the cell and thereby preventing infection. Palivizumab is therefore used in the prevention of RSV infections.
The originator product, AstraZeneca (MedImmune)/AbbVie's Synagis (palivizumab), was approved by the US Food and Drug Administration (FDA) in June 1998 and by the European Medicines Agency (EMA) in August 1999 [1]. Synagis had 2016 sales of US$1.4 billion (AstraZeneca US$730 million/AbbVie US$677 million).

The patents on Synagis expired in the US in October 2015 and in Europe in August 2015 [1]. Some of the palivizumab biosimilars and non-originator biologicals* approved or in development are presented in Table 1.

Table 1: Biosimilars and copy biologicals* of palivizumab approved or in development
Company name, Country

Product name

Stage of development

Celltrion, South Korea

CT-P14

In pipeline

iBio, China*

-

Successfully used its iBioLaunch technology to produce biosimilar palivizumab in non-transgenic green plants [2]

*See editor's comment
There are still no palivizumab biosimilars on the market despite the fact that the patents on Synagis have already expired highlights the difficulties in reproducing these complicated molecules.

Editor's comment
It should be noted that 'copy biologicals' approved in China might not have been authorized following as strict a regulatory process as is required for approval of biosimilars in the European Union. The EMA (European Medicines Agency) regulatory requirements ensure the same high standards of quality, safety and efficacy for biosimilars as for originator biologicals, and also include a rigorous comparability exercise with the reference product.

Related article
Biosimilars of certolizumab pegol

References
1. Derbyshire M. Patent expiry dates for biologicals: 2016 update. Generics and Biosimilars Initiative Journal (GaBI Journal). 2017;6(1):27-30. doi:10.5639/gabij.2017.0601.006
2. GaBI Online - Generics and Biosimilars Initiative. Also noted on biosimilars: 13 April 2012: Palivizumab biosimilar successfully produced in plants [www.gabionline.net]. Mol, Belgium: Pro Pharma Communications International; [cited 2017 Dec 1]. Available from: www.gabionline.net/Biosimilars/General/Also-noted-on-biosimilars-13-April-2012

Permission granted to reproduce for personal and non-commercial use only. All other reproduction, copy or reprinting of all or part of any 'Content' found on this website is strictly prohibited without the prior consent of the publisher. Contact the publisher to obtain permission before redistributing.

Copyright – Unless otherwise stated all contents of this website are © 2017 Pro Pharma Communications International. All Rights Reserved.