Pharmacy benefit managers use spread pricing to increase profits in Michigan
Posted 07/06/2019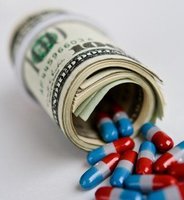 A report released in April 2019 raises new questions about the role of Pharmacy Benefit Managers (PBMs) in Michigan, specifically their use of spread pricing to increase profits at the expense of pharmacists, taxpayers and patients.
This study, commissioned by the Michigan Pharmacists Association, collected data from nearly 20% of retail pharmacies in Michigan for a 2-year period beginning the first quarter of 2016 and included over two million prescriptions for generic medicines. The analysis found that PBMs in Michigan charged taxpayers significantly more than they paid pharmacies to dispense the medications to Medicaid beneficiaries. This practice, known as spread pricing, increased Medicaid's drug spending despite declining drug costs, while increasing profits for PBMs.
According to the report, Medicaid's generic drug costs increased by 7% during the study period, despite a decline in the average cost of drug acquisition of 22%, and a 28% decrease in pharmacy reimbursements. Further, the spread margin on generic drugs accounted for 29% of Michigan's managed care costs in 2017, up from 6% in 2016.
Another major finding from the report was that during the study period, Michigan pharmacies received 95% below state 'break-even' benchmarks, amounting to pharmacies receiving just $0.49 above National Average Drug Acquisition Cost, a reference-based pricing benchmark introduced by the Centers for Medicare & Medicaid Services.
According to the report, a flawed payment system is responsible for rising drug costs. PBMs normally guarantee drug prices to managed care companies based on the average wholesale price, but these are estimates based on information from manufacturers and distributors that are often inflated and unrepresentative of actual drug costs. The report found that in Michigan's Medicaid program, average wholesale prices for generic drugs ranged from actual drug costs to 350 times those costs. Therefore, the tax-funded healthcare program was often paying substantially more than market rates for generic medicines.
The Michigan Department of Health and Human Services claims it has already altered PBM contracts, and that they are monitoring to determine if additional action is required. Under the new contracts between PBMs and Medicaid managed care plans, spread pricing is banned and PBMs are paid based on the amount that they pay pharmacists.
'The department acknowledges the concerns around spread pricing that this study calls attention to and, in fact, made substantial changes to the Medicaid health plan contracts in fiscal year 2019 in order to address these concerns as soon as we became aware of this issue', said agency representative Lynn Sutfin. She added that: 'The report is irrelevant, given that beginning October 2018 Michigan decided to no longer use spread pricing contracts in the Medicaid program'.
The role of PBMs and spread pricing practices are under scrutiny in a number of US states. In August 2018, Ohio forced PBMs contracted by its Medicaid program to abolish spread pricing models.
Related article
Spotlight on the role of pharmacy benefit managers in the fight against rising drug prices
Permission granted to reproduce for personal and non-commercial use only. All other reproduction, copy or reprinting of all or part of any 'Content' found on this website is strictly prohibited without the prior consent of the publisher. Contact the publisher to obtain permission before redistributing.
Copyright – Unless otherwise stated all contents of this website are © 2019 Pro Pharma Communications International. All Rights Reserved.