Biosimilars and availability of reference products
Posted 15/01/2021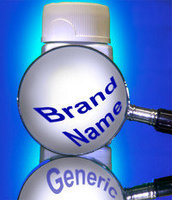 A survey was carried out by the World Health Organization (WHO) in 2019‒2020 covering most current topics pertinent to biosimilars [1].
The results of this survey revealed that, despite the efforts of WHO in helping Member States implement the evaluation principles in the WHO biosimilar guidelines [2] into their regulatory practices, challenges still remain. These include unavailable/insufficient reference products in the country.
Reference products
Issues related to reference products identified by the WHO survey included the following:
Limited access to information on the reference product (comment from 13 participating countries)
Financial constraint due to the high price of the reference product (8 countries)
Obtaining sufficient quantities of the reference product to conduct the comparability assessment (7 countries)
Conducting bridging studies when the reference product is sourced from outside the country (6 countries)
Possible solutions proposed by the regulatory experts were to exchange information on products between national regulatory authorities, to accept foreign‐sourced reference products and to avoid conducting unnecessary (duplicate) studies. The authors pointed to the fact that some countries have established a memorandum of understanding (MoU) to facilitate information sharing among regulatory authorities regarding the reference products.
The authors also stated that 'unnecessary repetition of non-clinical and clinical studies already undertaken with a reference product licensed and sourced in another country needs to be avoided. For example, a version of an RBP licensed and used for biosimilarity assessment in the EU could have already had its comparability demonstrated with a version of it licensed and used in the United States.'
It was also proposed that bridging studies could be avoided 'if existing data and information are sufficient to establish the necessary bridge'.
Conflict of interest
The authors of the research paper [1] declared that there was no conflict of interest.
Editor's comment
Readers interested to learn more about availability and use of reference products in the regulatory approval of biosimilars are invited to visit www.gabi-journal.net to view the following manuscript published in GaBI Journal:
Establishment of reference standards in biosimilar studies
GaBI Journal is indexed in Embase, Scopus, Emerging Sources Citation Index and more.
Readers interested in contributing a research or perspective paper to GaBI Journal – an independent, peer reviewed academic journal – please send us your submission here.
GaBI Journal Citation Impact
1.7 – CiteScore 2019 (calculated on 6 May 2020)
2.0 – CiteScoreTracker 2020 (Last updated on 10 January 2021)
Related articles
Interchangeability, naming and pharmacovigilance of biosimilars
Regulatory issues related to quality of biosimilars
Biosimilars and lack of resources
Regulatory challenges with biosimilars
LATIN AMERICAN FORUM – Coming soon!
To further enhance the objectives of GaBI in sharing information and knowledge that ensure policies supportive of safe biosimilars use, we are pleased to announce that we will be launching a new section on GaBI Online and GaBI Journal, the 'Latin American Forum' (in Spanish) featuring the latest news and updates on research and developments in generic and biosimilar medicines in Latin America.
Register to receive the GaBI Latin American Forum newsletter. Inform colleagues and friends of this new initiative.
LATIN AMERICAN FORUM – Próximamente!
Para fomentar los objetivos de GaBI sobre la difusión de información y conocimiento sobre las políticas de apoyo que garantizan el uso seguro de medicamentos biosimilares, nos complace anunciar el lanzamiento de una nueva sección en GaBI Online y GaBI Journal, el 'Latin American Forum' (en español), que presentará las últimas noticias y actualizaciones en investigación y desarrollo sobre medicamentos genéricos y biosimilares en Latinoamérica.
Regístrese para recibir el boletín informativo GaBI Latin American Forum. Informe a colegas y amigos sobre esta nueva iniciativa.
References
1. Kang HN, Thorpe R, Knezevic I, et al. Regulatory challenges with biosimilars: an update from 20 countries. Ann N Y Acad Sci. 2020 Nov 21. doi: 10.1111/nyas.14522. Epub ahead of print.
2. GaBI Online - Generics and Biosimilars Initiative. Global guidelines for biosimilars [www.gabionline.net]. Mol, Belgium: Pro Pharma Communications International; [cited 2021 Jan 15]. Available from: www.gabionline.net/Guidelines/Global-guidelines-for-biosimilars
Permission granted to reproduce for personal and non-commercial use only. All other reproduction, copy or reprinting of all or part of any 'Content' found on this website is strictly prohibited without the prior consent of the publisher. Contact the publisher to obtain permission before redistributing.
Copyright – Unless otherwise stated all contents of this website are © 2021 Pro Pharma Communications International. All Rights Reserved.
Biosimilars and lack of resources
Regulatory issues related to quality of biosimilars