Generics in India Posted 30/04/2021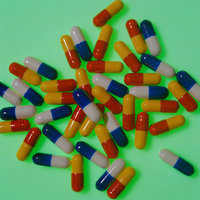 India is the world's largest generic drugs producer, yet the generics market within the country is relatively small. In a recent article [1], Sajid Sheikh and Gunjan Deshpande of the Maharashtra National Law University, Mumbai, explore the current status of generics in India.
Generics – the background
When a drug is first created, the producer can be granted a patent and production monopoly for up to 20 years. When a patent expires, the drug can then be produced by other manufacturers. This allows generic drug products to enter the market – they contain the same active substances as brand name originators and are interchangeable with them – but have different generic names.

Generic drugs are typically 30%–80% cheaper than originators and provide more affordable and accessible treatment options for patients. In many regions across the globe, prescribers are mandated to prescribe these lower price products [2].

The status of generics in India
The Government of India launched the Pradhan Mantri Bhartiya Janaushadhi Pariyojana in 2008, under which it would provide good quality generic drugs at affordable prices. At the time of writing, 7,290 distribution centres were open. However, the authors argue that more are needed.

In addition, in 2016, the Drugs Technical Advisory Board of India considered amending a rule to allow pharmacies to sell generic drugs to patients even if the prescriptions specify branded versions. In 2017, this move towards increasing generics uptake was supported by Prime Minister Narendra Modi, who announced the need for a law to mandate the prescription of generic drugs when possible. In the days following this, the Medical Council of India released a circular addressed to the medical community, stating that doctors who did not abide by the country's generics related ethics regulations could be subject to disciplinary action that could include license suspension or termination.

Barriers to uptake
In general, appropriate clinical evaluation of generic drug products supports their safety and efficacy. However, some are not in favour of their use, and there have been claims that generics prolong illnesses or lead to therapeutic failure. In light of this, it is noted that India's Union health ministry amended rules to ensure that bioequivalence studies are compulsory for certain classes of generic drugs manufactured in India. However, trust in generics was dealt another blow when, in her 2019 book, Katherine Eban revealed that some Indian pharmaceutical companies produce cheaper but ineffective drugs for sale in India and expensive and effective drugs for export. This brought attention to the quality of generics available in India and the need to ensure their safety and efficacy though regulated testing.

In summary, Indian doctors are not in favour of generics for two key reasons. Primarily, there is greater awareness of branded originator drugs across the country; but in addition, doctors often receive commission for prescribing certain branded products. Pharmacy owners are also known to receive incentives to push originator drugs.

In conclusion, the authors state that it is clear that generic drugs do not hamper or discourage innovation. They advocate aggressive marketing of generics to bring affordable, good quality treatment options to patients across India. Increased patient awareness of the benefits and affordability of generics would increase their uptake, and patients should be empowered to ask about generic drug treatment options. Doctors should also do their part when it comes to improving access to health care.

Related articles
Indian generics makers begin to dispatch remdesivir

Generic Drug User Fee Act is a benefit to the Indian pharmaceutical industry, study finds

India tightens regulation on generics manufacturers

Is India ready to use only generics?

LATIN AMERICAN FORUM – Coming soon!

To further enhance the objectives of GaBI in sharing information and knowledge that ensure policies supportive of safe biosimilars use, we are pleased to announce that we will be launching a new section on GaBI Online and GaBI Journal, the 'Latin American Forum' (in Spanish) featuring the latest news and updates on research and developments in generic and biosimilar medicines in Latin America.

Register to receive the GaBI Latin American Forum newsletter. Inform colleagues and friends of this new initiative.

LATIN AMERICAN FORUM – Próximamente!

Para fomentar los objetivos de GaBI sobre la difusión de información y conocimiento sobre las políticas de apoyo que garantizan el uso seguro de medicamentos biosimilares, nos complace anunciar el lanzamiento de una nueva sección en GaBI Online y GaBI Journal, el 'Latin American Forum' (en español), que presentará las últimas noticias y actualizaciones en investigación y desarrollo sobre medicamentos genéricos y biosimilares en Latinoamérica.

Regístrese para recibir el boletín informativo GaBI Latin American Forum. Informe a colegas y amigos sobre esta nueva iniciativa.

References
1. What you need to know about generic drugs and why they matter. Available from: https://science.thewire.in/health/what-you-need-to-know-about-generic-drugs-and-why-they-matter/
2. GaBI Online - Generics and Biosimilars Initiative. Familiarity with substitution of prescription generics increases positive attitudes toward OTC generics [www.gabionline.net]. Mol, Belgium: Pro Pharma Communications International; [cited 2021 Apr 30]. Available from: www.gabionline.net/Generics/Research/Familiarity-with-substitution-of-prescription-generics-increases-positive-attitudes-toward-OTC-generics

Permission granted to reproduce for personal and non-commercial use only. All other reproduction, copy or reprinting of all or part of any 'Content' found on this website is strictly prohibited without the prior consent of the publisher. Contact the publisher to obtain permission before redistributing.

Copyright – Unless otherwise stated all contents of this website are © 2021 Pro Pharma Communications International. All Rights Reserved.