Expanding access to trastuzumab biological treatments Posted 30/04/2021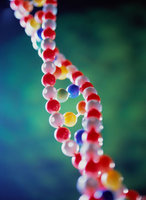 The anti-human epidermal growth factor receptor 2 (HER2) monoclonal antibody trastuzumab is indicated for treatment of HER2-positive early breast cancer (EBC), metastatic breast cancer (MBC) and metastatic gastric cancer (MGC). Often used in conjunction with chemotherapy, trastuzumab was originally approved as an intravenous (IV) formulation. Subcutaneous (SC) formulations were more recently approved for HER2-positive breast cancer in 2013 (Europe) [1] and 2019 (US) [2].
After European Union (EU) and US patent expirations for IV trastuzumab, five IV trastuzumab biosimilars were developed and recently approved in both Europe and the US. The approvals of SC trastuzumab and new IV trastuzumab biosimilars create multiple options for patients and their providers. The anticipated patent expiration of SC trastuzumab will likely result in development of SC trastuzumab biosimilar formulations as well. Waller and colleagues have provided a timely review comparing IV and SC formulations of trastuzumab, in addition to discussing the potential benefits of available IV trastuzumab biosimilars [3].

Several studies have verified the similarity of pharmacological and clinical profiles of IV and SC trastuzumab. Efficacy profiles of both formulations are remarkably comparable, and no new safety signals have been reported with use of SC formulations or when switching between formulations (IV to SC or vice versa). Given these similarities, treatment considerations can be guided by patient preferences and cost. In two clinical trials, patients reported a preference for SC over IV administration. However, the IV formulation may be appropriate due to prior placement of a central venous port when administered in conjunction with other therapies.

Trastuzumab SC formulations may reduce costs over an entire treatment course compared with IV formulations due to drug costs, provider time and consumables. However, biosimilars offer more substantial cost savings. Biosimilars in general may provide discounts from 30% to 69% over reference products, with potential savings of > US$50 billion over a decade in the US. Single-year savings from the use of trastuzumab biosimilars have been estimated from €0.26 to €0.69 million in Croatian patients with EBC or MBC and from €58 to €68 million in patients with EBC, MBC or MGC in 28 European countries.

As the relatively high cost of biological therapies can be a significant deterrent to clinical use, increased access to biosimilars could eliminate this barrier to treatment. Given the substantial savings associated with the use of trastuzumab biosimilars and their comparable clinical benefits to reference products, efforts should be made to provide comparative cost analyses and education to healthcare providers regarding their use. The availability of multiple formulations of both reference trastuzumab and trastuzumab biosimilars is likely to enhance the quality of individualized patient care in certain cancers.

Conflict of interest
The authors of the research paper [3] reported conflicts of interest, including being a consultant/advisory board member for Mylan and being an employee of Mylan. For full details of the authors' conflict of interest, see the research paper [3].

Abstracted by Professor Dr Cornelius Waller, Department of Haematology, Oncology and Stem Cell Transplantation, University Medical Centre Freiburg and Faculty of Medicine, University of Freiburg, Freiburg, Germany.

Editor's comment
Readers interested to learn more about clinical trials for trastuzumab biosimilars and SC biosimilars are invited to visit www.gabi-journal.net to view the following manuscripts published in GaBI Journal:

Clinical trials for trastuzumab biosimilars

Is the local tolerance of injectable biosimilars too underestimated?

GaBI Journal is indexed in Embase, Scopus, Emerging Sources Citation Index and more.

Readers interested in contributing a research or perspective paper to GaBI Journal – an independent, peer reviewed academic journal – please send us your submission here.

GaBI Journal Citation Impact
1.7 – CiteScore 2019 (calculated on 6 May 2020)
1.9 – CiteScoreTracker 2020 (Last updated on 6 April 2021)

Submit a manuscript to GaBI Journal

LATIN AMERICAN FORUM – Coming soon!

To further enhance the objectives of GaBI in sharing information and knowledge that ensure policies supportive of safe biosimilars use, we are pleased to announce that we will be launching a new section on GaBI Online and GaBI Journal, the 'Latin American Forum' (in Spanish) featuring the latest news and updates on research and developments in generic and biosimilar medicines in Latin America.

Register to receive the GaBI Latin American Forum newsletter. Inform colleagues and friends of this new initiative.

LATIN AMERICAN FORUM – Próximamente!

Para fomentar los objetivos de GaBI sobre la difusión de información y conocimiento sobre las políticas de apoyo que garantizan el uso seguro de medicamentos biosimilares, nos complace anunciar el lanzamiento de una nueva sección en GaBI Online y GaBI Journal, el 'Latin American Forum' (en español), que presentará las últimas noticias y actualizaciones en investigación y desarrollo sobre medicamentos genéricos y biosimilares en Latinoamérica.

Regístrese para recibir el boletín informativo GaBI Latin American Forum. Informe a colegas y amigos sobre esta nueva iniciativa.

References
1. GaBI Online - Generics and Biosimilars Initiative. Biosimilars approved in Europe [www.gabionline.net]. Mol, Belgium: Pro Pharma Communications International; [cited 2021 Apr 30]. Available from: www.gabionline.net/Biosimilars/General/Biosimilars-approved-in-Europe
2. GaBI Online - Generics and Biosimilars Initiative. Biosimilars approved in the US [www.gabionline.net]. Mol, Belgium: Pro Pharma Communications International; [cited 2021 Apr 30]. Available from: www.gabionline.net/Biosimilars/General/Biosimilars-approved-in-the-US
3. Waller CF, Möbius J, Fuentes-Alburo A. Intravenous and subcutaneous formulations of trastuzumab, and trastuzumab biosimilars: implications for clinical practice. Br J Cancer. 2021;124(8):1346-52.

Permission granted to reproduce for personal and non-commercial use only. All other reproduction, copy or reprinting of all or part of any 'Content' found on this website is strictly prohibited without the prior consent of the publisher. Contact the publisher to obtain permission before redistributing.

Copyright – Unless otherwise stated all contents of this website are © 2021 Pro Pharma Communications International. All Rights Reserved.